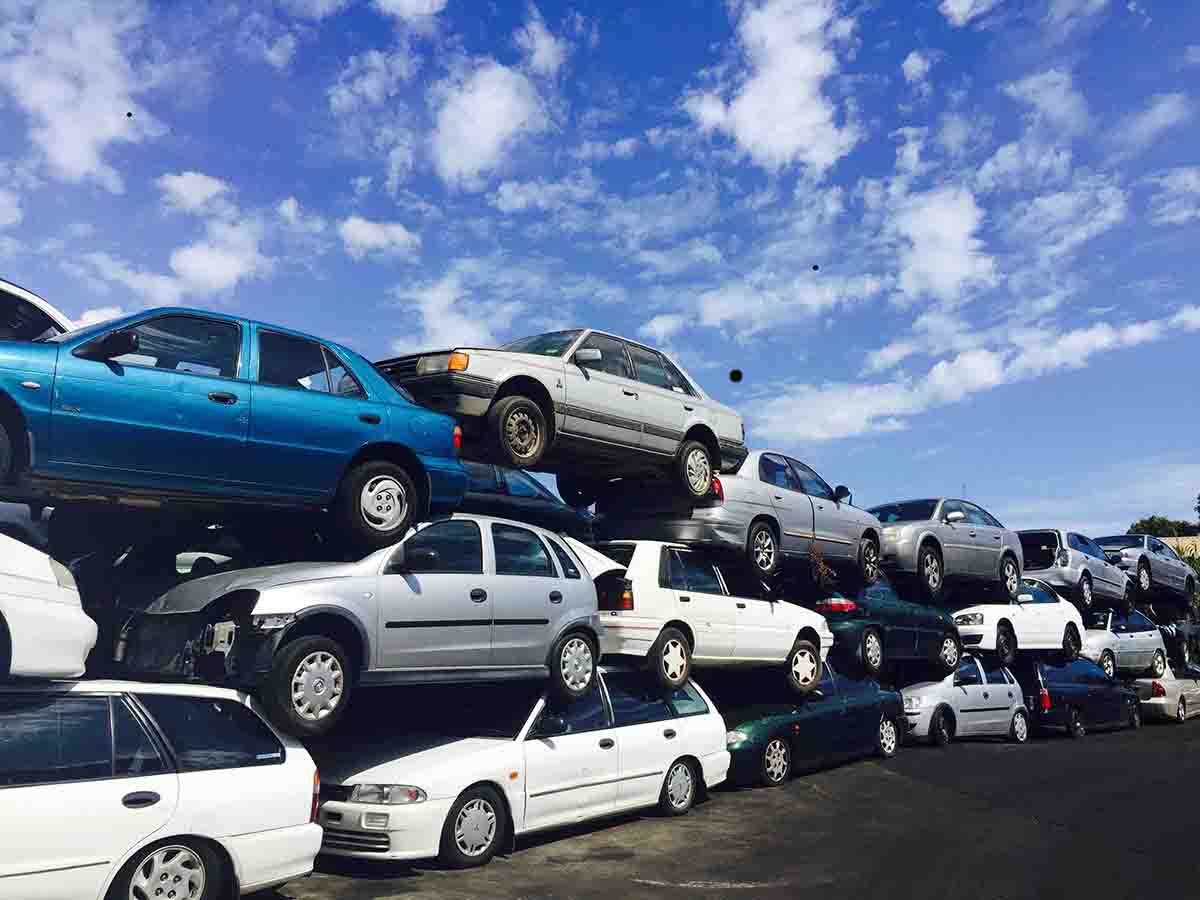 If you have a scrap car, van, 4wd or truck occupying an unnecessary space in your garage or driveway. It could be a great hassle to get rid of it quickly for money. It is obviously because people mostly prefer to spend on good running vehicles rather than ones that are badly damaged. This is the point where you can scrap your vehicle at car wrecking scrap yards.
If you live in Sunshine Coast or inner suburbs, you can find many vehicle scrapping yards. But if want to get genuine value of your un-roadworthy vehicle, make sure to contact reputed Qld Wreckers – Car Wreckers in Sunshine Coast.
Unlike vehicle repair garages, we make sure to take junk vehicles and dismantle them for parts. Not just this, we take care to provide an eco-friendly auto recycling facility that is really crucial for the environment. In this process, you will also receive a decent sum of money from the proceeds. If you are interested to learn more about the exciting services offered by professional wrecking yards like Qld Wreckers, keep reading.
Best Cash for Scrap Cars Sunshine Coast
Many people have a misconception that junk automobiles don't worth a single penny. Luckily, this is not true when it comes to scrapping your car for cash with an experienced auto wrecker like Qld Wreckers. Usually, you will be able to receive a fair price for your junk automobile. They won't even consider if your auto has a severe amount of disrepair or it is simply not-functional. It is because they will be able to pay you a good value for it depending on its salvageable metal and working components.
Helping the Environment
By scrapping your old car with the help of auto removal services you can help the environment. It is the best option for people who procrastinate to sell their damaged wheels thinking them to be a complete trash. Even if your auto is not worth driving, you should not leave it rotting in your garage. It is the unhealthiest way of handling a junk vehicle as it is dangerous to the plant life and wildlife.
Free removals across Sunshine Coast for your junk vehicle
These days you can find a number of scrap car removals companies all over the Queensland. Their industry is sprawling at a fast pace. This course develops a sense of competition among various auto dismantling yards. That's why most firms strive hard to offer absolutely convenient removal facility. They opt to pick up scrap and deteriorated automobiles from the location of customers. The great thing is that they don't take an extra dollar for their fast removal service. 
Dismantling vehicles for parts
This stage is really helpful for the environment. It involves salvaging every part that is in a useful state. It can be recycled for future use and added to the second hand part inventory. Next, they make sure to carefully dispose each and every useless component of the automobile. Whereas, they take care to crush and shred remaining metallic components of the vehicle. This often helps them to make good money off of the parts. That's the reason they are willing to give highest possible rates to people owning unwanted vehicles.
How Auto Wrecking Scrap Yards work in Qld?
There are numerous benefits of dealing with junk car dealers in Brisbane, however, the major one is getting top cash for scrap cars. Most professional junk auto dismantlers focus at paying top dollars for vehicles without considering their basic characteristics. It mainly goes for the make, model, condition, age and odometer reading of the automobile. These people are experts in dealing with most popular makes and models of different brands.
You have to only give a call at their phone number of complete their electronic forms. Once they analyse your given details, they will offer you a reasonable price quote. And, if you find it accurate for your wheels, you can arrange a free auto removal from your place. You will also receive a handful of cash in the same day.