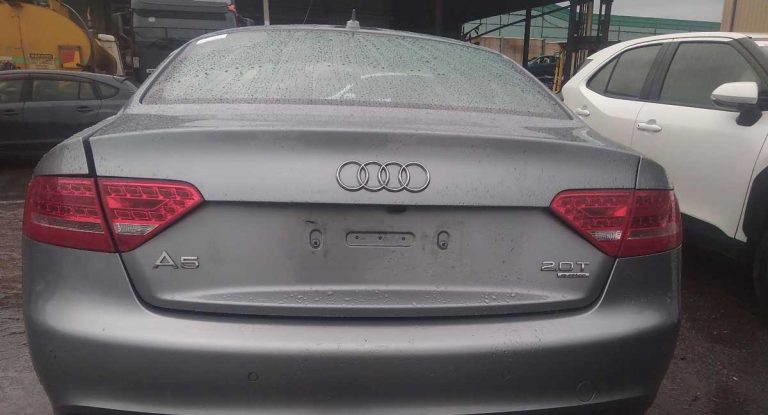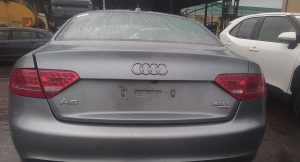 The Leading Slacks Creek Wreckers
For all your automotive needs in Slacks Creek, turn to Slacks Creek Wreckers. We specialize in offering Cash for Cars Slacks Creek, ensuring you get the best value for your old or unwanted vehicles. Our extensive inventory boasts a wide selection of high-quality Slacks Creek Car Parts, perfect for those in search of affordable and reliable auto components. Call us at (07) 3393 9929!
As one of the leading Car Yards Slacks Creek, we take pride in our commitment to customer satisfaction and environmentally-friendly auto recycling practices. Whether you need to sell your car, find replacement parts, or explore our range of vehicles, Slacks Creek Wreckers in Slacks Creek is your trusted partner in the automotive industry.
Cash for Cars of all Makes and Models
Quality Used Auto Parts
Easy Car Removal
Eco-Friendly Practices
Expert Team Support
Top Cash for Cars Slacks Creek Up to $9,999
If you're in Slacks Creek and looking for the best Cash for Cars Slacks Creek deal, look no further than Qld Wreckers. We offer top-dollar payouts of up to $9,999 for your old or unwanted vehicles. Our Car Removal Slacks Creek service is fast, efficient, and hassle-free.
Whether your car is running or not, we'll take it off your hands and put cash in your pocket. Say goodbye to that old clunker and hello to extra cash today. Contact us for the best cash for cars Slacks Creek has to offer!
How to Sell Your Car for Top Cash in Slacks Creek?
Contact Us: Reach out to QLD Wreckers through phone, email, or our online form.
Get a Quote: Receive a competitive cash offer for your car.
Get Paid: Accept the offer and receive top cash for your vehicle on the spot.
Affordable Slack Creek Car Parts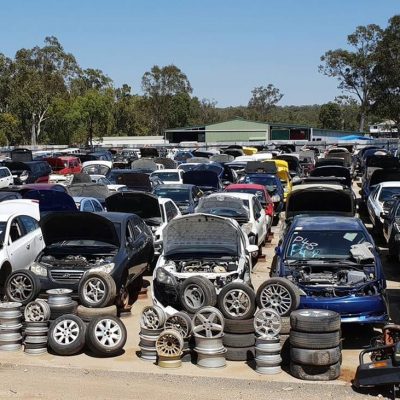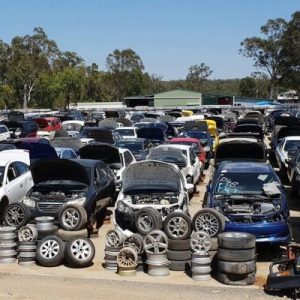 Are you looking for Slacks Creek Car Parts?  Your one-stop destination for high-quality and affordable used auto parts in Slacks Creek. When you're in need of reliable auto parts near me, we've got you covered. Our extensive inventory of used auto parts ensures that you'll find the perfect fit for your vehicle. At Qld Wreckers, we prioritize customer satisfaction, offering not only great prices but also expert advice and exceptional service. Trust us to keep your car running smoothly without breaking the bank.
The Biggest Car Yards Slacks Creek
When it comes to finding the best deals on used cars in Slacks Creek, look no further than Qld Wreckers. Our Slacks Creek Car Yards are renowned for offering an extensive selection of top-quality vehicles at competitive prices. As one of the leading car yards in Slacks Creek, we pride ourselves on providing a wide range of options to suit every budget and preference.
Whether you're in the market for a reliable sedan, a spacious SUV, or any other type of vehicle, our Slacks Creek Used Cars inventory has got you covered. Visit us today and let our friendly team help you find the perfect used car to meet your needs.
The Best Wreckers Slack Creek
At Qld Wreckers, we proudly stand as the best Wreckers Slacks Creek. We specialize in offering top cash payouts for wrecked cars of all makes and models, including renowned brands like Toyota, Ford, Honda, and Nissan, among others. Our commitment to providing fair and competitive offers sets us apart as the premier choice for those looking to turn their wrecked vehicles into instant cash. With our hassle-free process, you can trust us to efficiently handle all the paperwork and towing, ensuring a seamless experience
Wreckers Slacks Creek Brisbane
Holden Wreckers Slacks Creek
Toyota Wreckers Slacks Creek
Nissan Wreckers Slacks Creek
Why Choose Us?
Top Cash for Cars: We offer competitive payouts when you sell your car to us.
All Makes and Models: We buy cars of any make and model, regardless of their condition.
Hassle-Free Process: Our car buying process is quick, easy, and stress-free.
Instant Cash: Get paid on the spot when you sell your car to us.
Eco-Friendly: We recycle and dispose of vehicles in an environmentally responsible manner.
Vast Auto Parts Inventory: We have a wide selection of high-quality used auto parts.
Affordable Prices: Our used auto parts are priced to fit any budget.
Expert Team: Our knowledgeable team can help you find the right auto part for your vehicle.
Reliable Quality: We offer dependable and well-inspected used auto parts.
Customer Satisfaction: Our priority is your satisfaction, and we strive to exceed your expectations.
Contact Us to Experience Slacks Creek Wreckers
Contact Qld Wreckers today to experience the best of Slacks Creek Wreckers. We make it easy for you to get in touch with us by offering multiple contact options. Whether you prefer calling us directly, sending us an email, or filling out our convenient online form, our dedicated team is always ready to assist you.
Don't hesitate to reach out with your inquiries, and let us show you why we are the trusted choice for all your wrecking and auto parts needs in Slacks Creek. Your satisfaction is our priority, and we look forward to serving you.
Phone: (07) 3393 9929
Email: info@qldwreckers.com.au