If you are searching for a method that will allow you to sell a car that has broken down for good, look no further. QLD Wreckers buy vehicles that are in any condition. We buy cars that have aged to the point where a major engine problem will be more expensive to fix than it is worth. Our team buy cars that have been in accidents. We buy cars that have been in floods.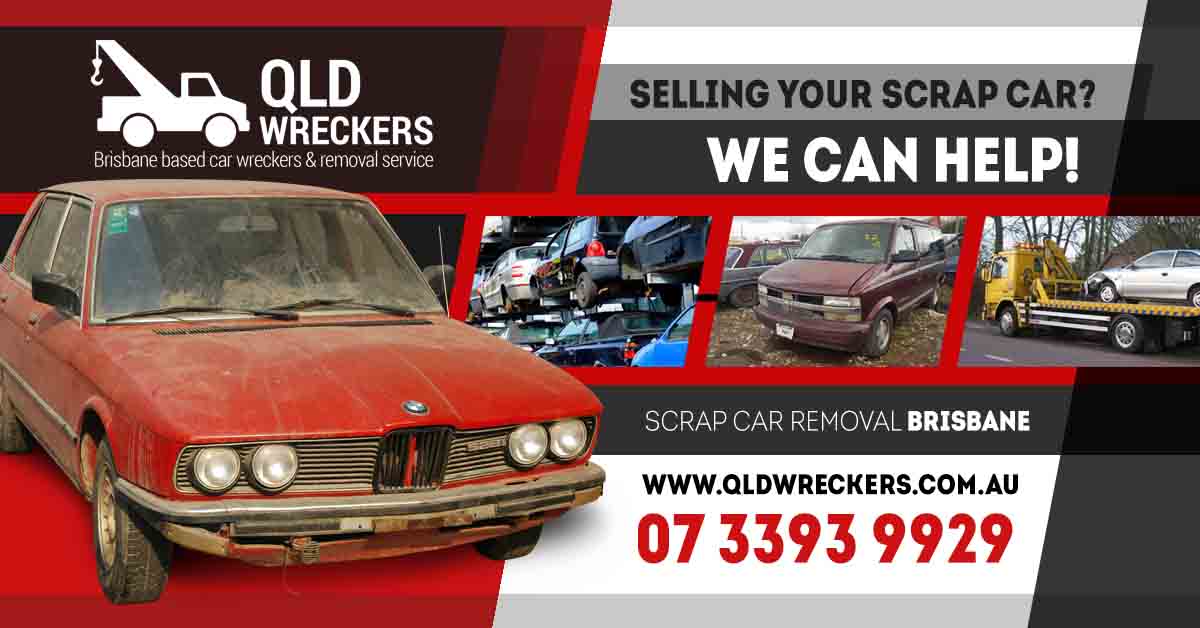 At Qld Wreckers, we also buy Utes, SUV's, 4×4's, trucks and commercial vans. If you have a wreck sitting on your lawn, or a clunker taking up space in your garage, we are keen to hear from you. There is no need to have a scrap vehicle using up valuable real estate anywhere on the property where you live.
Top Cash for Cars Richlands, Brisbane
Get up to $12'000 Cash for Cars in any condition. We pay cash payment on the spot or can transferred to your bank account if you prefer. We beat all the cash offers across Richlands and always try to pay the best price for your car.
Free Car Removal from Richlands to Rocklea
We have a Car Scrap Yards in Rocklea. There are other companies doing what we do. However, they aren't doing something extremely important. That important thing is providing free scrap car removal. They are calculating how much it will cost for them to provide this service and taking the amount out of their cash offer. This results in their customers getting less money at the end of the day. We want you to get more. This is why, no matter where in Richlands you live, we will remove your car for free.
We Recycle All Types of Vehicle
Some people contact us asking if we only buy cars. It is perfectly normal to think that cars are the only type of vehicle we buy. However, one would be wrong to think that. We buy Utes, SUV's, 4×4's, vans and trucks as well. Visit following quick links for more information:
On top of that, we have an inclusive policy when it comes to the different makes and models out there. Instead of specialising, we spread our net wide, accepting them all.
Whether you want to sell a Volkswagen, Renault, Fiat, Peugeot, Chrysler, Daewoo, Skoda, Lexus, BMW, Audi, Daihatsu, Isuzu, Ford, Jeep, Ferrari, Toyota, Mazda, Nissan, Mitsubishi, Subaru, Suzuki, SsangYong, Holden, Honda, Hyundai, or any other kind of car, we will happily pay top cash for it.
Used Spare Parts Richlands
When you buy a replacement part for a vehicle, there are certain things you want. You want them to be in the best possible quality. And why wouldn't you? You also want it to be incredibly affordable. If you can have both of these specifications met, you are happy. And if there is one thing we provide here at QLD Wreckers, it is happiness by way of selling the best used parts.
Scrap Your Car in Richlands Today!
Call 0416 615 100 or go online and visit our website. On the main page there is a form that you can fill out with amazing ease. We only ask that you give us the car's details. We use them to provide a free quote. This includes the make, model, age and condition.
We will then be around, pay you top cash, and remove the car in question. It is the fastest way to sell a car in all of Queensland, Australia!