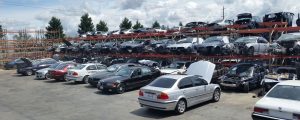 The Leading Yatala Wreckers
Qld Wreckers proudly stands as the leading choice among Yatala Wreckers, offering a range of services that include Cash for Cars Yatala, dedicated Truck Wreckers Yatala, and reliable 4×4 Wreckers Yatala. We are your go-to solution for turning unwanted vehicles into instant cash. Call us at (07) 3393 9929!
Our expert team is committed to providing top-notch customer service and competitive cash offers for cars, trucks, and 4x4s. Whether you have a vehicle that's no longer roadworthy or simply taking up space, trust Qld Wreckers to provide a seamless and efficient process, ensuring you get the best value for your vehicle in Yatala.
Call: 07 3393 9929
Email: info@qldwreckers.com.au
Top Cash for Cars Yatala Up to $9,999
At Qld Wreckers, we're your trusted source for top Cash for Cars Yatala, offering payouts of up to $9,999. As the leading car wreckers and reputable auto wreckers in Yatala, we specialize in turning your old, unwanted vehicles into quick cash.
Whether your car is damaged, non-running, or simply no longer serves your needs, we are here to offer you a fair and competitive cash offer. Our process is easy, convenient, and hassle-free. Contact us today to experience the best in Yatala car wrecking and receive the top dollar you deserve for your vehicle.
How to Get Cash for Unwanted Cars in Yatala?
Contact Us: Reach out to QLD Wreckers through phone, email, or our online form to schedule a car assessment.
Get a Free Quote: Our team will provide you with a competitive cash offer for your unwanted car, with no obligation to accept.
Get Paid Instantly: Accept the offer, and we'll arrange a convenient time for pickup, paying you top cash on the spot when we collect your car in Yatala.
The Most Experienced Truck Wreckers Yatala Offers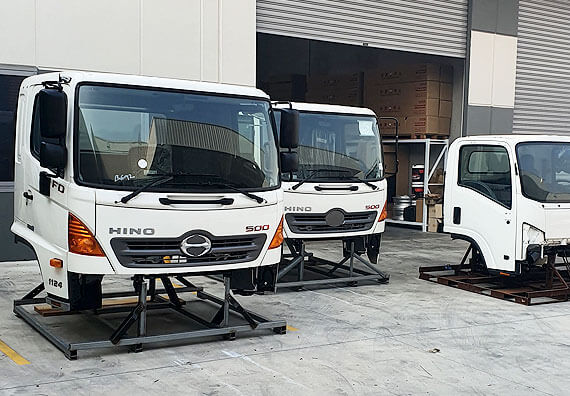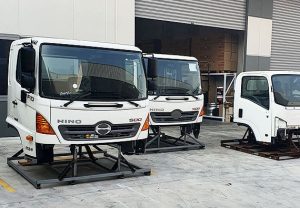 When it comes to truck wrecking expertise, Qld Wreckers proudly stands as the most experienced Truck Wreckers Yatala. With a wealth of knowledge and years of hands-on experience, we specialize in providing top-notch services for all your truck wrecking needs.
Our dedicated team is well-equipped to handle a wide range of truck makes and models, ensuring a seamless and efficient process. Whether you have a damaged, old, or non-running truck, trust Qld Wreckers to offer you the expertise and professionalism you need to get the job done right. We are your trusted partners in Yatala when it comes to truck wreckers.
Why Choose Us?
Top Cash Offers: We pay top dollar for your unwanted cars.
Vast Auto Parts Inventory: Find the quality used auto parts you need.
Hassle-Free Service: Our process is easy and straightforward.
Eco-Friendly Practices: We responsibly recycle vehicles.
Expert Team: Our knowledgeable team is here to assist you.
Quick and Efficient: We offer fast and efficient services.
Competitive Prices: Get the best value for your money.
Customer Satisfaction: Your happiness is our priority.
Wreckers Yatala Pays Cash for Wrecked Cars
At Qld Wreckers, we are your trusted Wreckers, offering a premier Car Service in Yatala that pays cash for wrecked cars. Our commitment to excellence in auto wrecking and car removal is second to none. If you have a wrecked car that's no longer serving its purpose, we're here to help.
We provide top cash payouts for wrecked cars, making the process quick and hassle-free. Whether your vehicle has been damaged in an accident or has reached the end of its life, you can rely on Qld Wreckers for a seamless experience and instant cash in Yatala.    
4×4 Wreckers Yatala & Auto Parts
Qld Wreckers proudly serves as the go-to destination for all your 4×4 needs in Yatala. Whether you own a rugged Jeep Wrangler, a robust Toyota Land Cruiser, or a versatile Ford Bronco, we are the trusted 4×4 wreckers Yatala you can rely on. Not only do we pay top cash for 4x4s, but we also offer a vast inventory of quality car parts to keep your off-road adventures running smoothly.
Our experienced team understands the unique requirements of these iconic 4×4 vehicles and is dedicated to providing you with the highest level of service and parts quality in Yatala. Turn to Qld Wreckers for cash for 4x4s and top-notch auto parts today!
Contact Us to Experience the Best Wreckers
Contact Qld Wreckers today to experience the best of Yatala Wreckers. We're dedicated to providing top-notch services and are just a call or email away. Whether you have questions, need to schedule a car assessment, or are looking for quality auto parts, our team is here to assist you. You can reach out to us through phone, email, or by simply filling out our convenient online form.
We make it easy for you to connect with us, ensuring a hassle-free and personalized experience. Contact us today and discover why we are the trusted choice for all your wrecking and auto part needs in Yatala. Your satisfaction is our priority, and we look forward to serving you.
Phone: (07) 3393 9929
Email: info@qldwreckers.com.au