Car Wreckers Rocklea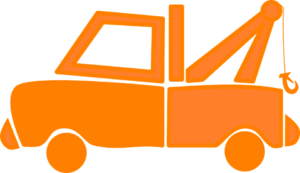 Rocklea is a large suburb of Brisbane & state capital of Qld. If you are living in Rocklea QLD and you have had enough of the unsightly monstrosity that is the junk car residing on your front lawn, don't despair. There is a solution to your junk car woes. And not only will it be completely free, but you will get money as well. Furthermore, the whole process is the fastest method for selling cars in all of Brisbane. So get ready to get top cash for your old car. Because QLD Wreckers are here to buy it off you. The best car wreckers in Rocklea QLD 4106 and surrounds.
Here at QLD Wreckers we buy all manner of vehicles. We are the premiere Cash for Cars Company in Brisbane, Rocklea QLD, and as such we are proud to pay up to $9'999 for vehicles of all kinds. And we don't only buy cars either. Our auto wreckers buy automobiles of all shapes and sizes. This includes Utes, SUV's, 4WD's, trucks and vans. If you have an old or unwanted vehicle that you want to sell quickly and without any fuss. Call the leading car wreckers in Rocklea QLD at 07 3393 9929 or fill out the form on our website for a free cash quote.

Reputed Car Wreckers in Rocklea Area
Don't operate under the assumption that we only buy certain brands and not others. The truth of the matter is that we will buy all brands as well as any and all makes of vehicle. This is because rejecting certain vehicles based on who made them would be bad for business. QLD auto wreckers value every band and thus offer quality prices.
We also understand that the good fold of Brisbane have cars of all kinds. And we want to make sure that they all have a means of getting rid of their wheels. When it becomes a scrap vehicle. We are doing the whole community a great service that we take great pride in. Consult with the best professionals at Rocklea QLD 4106 today.
That is why we buy all makes, not just the popular ones. If you are worried that we will not buy your vehicle because of its make or model. Take comfort in the fact that we will buy your car regardless of its make or model. This includes such iconic brands as a Subaru, Holden, Honda, Isuzu, Nissan, Mazda, BMW, Volkswagen, Mitsubishi, Hyundai, Peugeot, Ford, Chevrolet, Tesla, General Motors and so on. Get the best of your cars with reputed car wreckers in Rocklea QLD 4106. We also have functional auto parts and spare car parts available for sale!
Free Car Removals Service anywhere in Rocklea
One of the important things we want to provide our customers is convenience. If a customer has a vehicle that doesn't run, and would cost more to repair than it would to buy a new one. That is why they are selling to us, the likelihood is that if we didn't remove it for free, they would have to pay to have it moved to our salvage yard. This would mean that the amount of money the customer has at the end of the whole process will be less than it should be. We remove vehicle's number plates and provide the receipt for department of transport and main roads so you can get vehicle's registration back. So, why wait? Consult with our auto wreckers in Rocklea QLD today!
Not only would this cost you, the customer, money. But it is extra hassle and effort that you need to bring to the process. We want all of our customers to get the most money possible. So we will arrange a time to come over to your place after you accept our offer and we will have a closer inspection of the vehicle. Then we will pay you cash on the spot before using our auto removal equipment to take your machine off into the horizon. You don't have to pay a dime, and there are no hidden charges either. So, get rid of the junk and get professional removal services from trusted car wreckers in Rocklea QLD 4106.
Qld wide Auto Wrecking Services
There isn't a location in QLD that we don't go to in order to serve our valued customers. Some of the areas that we go to are: Warwick, Mound Isa, Mackay, Emerald, Yeppoon, Bongaree, Rockhampton, Toowoomba, Gold Coast, Nambour, Townsville, Cairns, Sunshine Coast, Bundaberg, Hervey Bay, Gladstone, Maryborough, Tingalpa and Gympie.
Any Condition of Vehicle is Okay (Dead or Alive)
The kind of vehicle we often buy is the humble scrap automobile. These are the cars that are no longer in working order, and the cost of repair would break the bank. With the result being a vehicle that isn't worth the amount you just spent getting it up and running. So it is better to simply replace the vehicle with a new second hand one.
But you still have to get rid of the old one, which is where car wreckers in Rocklea QLD 4106 come in. So it makes sense that the junk auto you sell to us is going to be in bad condition. There is no such thing as a junk vehicle in great condition. And we don't expect anyone to clean their scrap car or make repairs on it so that we will be more likely to buy it off them.
If you have any questions, then contact the leading car wreckers in Rocklea QLD 4106 today and get a free quote.
Auto Recycling Helps the Environment
Global warming is occurring. And the main driver of this slow moving calamity is carbon dioxide. Here at QLD Wreckers we take pride in the fact that by recycling all the steel on a vehicle will help the environment. Because the recycling process uses up less energy resources than the mining process that is used to get the raw materials that steel is made up of. And as we all know, carbon dioxide is produced by the use of energy resources. Resultant, our car scrapping & dismantling services saves the environment unconditionally. We are eco-friendly and professional car wreckers available in Rocklea QLD 4106.
Furthermore we also make sure that we dispose of any and all toxic materials present in your average vehicle. Otherwise they will get into the local environment and play havoc on the wildlife and plant-life. You can rest easy knowing that your automobile won't be causing any further harm to the planet after you sell it to us. Get rid of your damaged vehicle today. Call us now for a free quote!
Second Hand Auto Parts Seller
Are you currently on the lookout for specific auto parts, car parts and components with which you would use to make your car able to transport you to work each morning once again? Then look no further than our giant range here at Qld Car Wreckers in Rocklea QLD. We sell the best used spare parts at competitive prices. Call now and book that part that you need to make your car run again.