The best place to sell your car for the most cash is Qld Wreckers, which buys and wrecks vehicles in Strathpine. No matter the make or condition, we will accept it at our car wreckers Strathpine service. Since we pride ourselves on being the best Strathpine wreckers, we will give you top dollar for your vehicles. In addition, as Qld Wreckers also have car yards Strathpine, we also free car removal services in Strathpine and its surrounding areas. So, you don't have to worry about the hassle of transporting your vehicle to our wrecking yard. With us, you can easily get rid of your old, unwanted, or damaged vehicle and earn cash in return. Our team of experts will take care of everything from towing to dismantling, ensuring a hassle-free experience for you.
If your vehicle is not in working condition, we will still offer you a fair price based on its current market value. We offer free and instant quotes, and our process is environmentally friendly, as we recycle and dispose of vehicles in an eco-friendly manner. You can get cash for your old car up to $9000. We also provide same-day pick-up services, so you don't have to wait for days to get rid of your old car.
If you have a vehicle to wreck and are looking for
Toyota wreckers Strathpine
Holden wreckers Strathpine
4×4 wreckers Strathpine
4WD wreckers Strathpine
Ford wreckers Strathpine
You have nothing to worry about. We welcome vehicles of all makes and models.
Our team will handle all the paperwork and legal formalities, making the process even more convenient for you. Give us a call right now and get our fair quote. Contact us today to schedule a pickup and get paid for your unwanted vehicle. Call us 07 3393 9929, fill out our online form, or send us an email info@qldwreckers.com.au.
Cash For Cars Strathpine Up To $9,999 + Free Car Removal Strathpine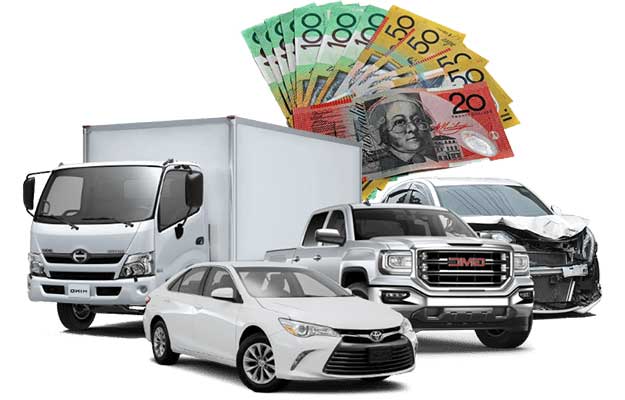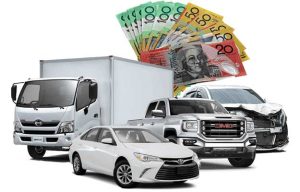 We are a reliable and experienced car wrecking company that offers top cash for cars in Strathpine. Our team of experts will come to your location, remove your vehicle for free, and pay you up to $9,999 on the spot. We accept all types of vehicles, regardless of their make, model, or condition. So whether you have a damaged car, a scrap truck, or an old van that you no longer need, we will buy it from you and pay you the best price in Strathpine.
We have the nicest and most helpful team just a phone call away, ready and happy to help and guide you in your car-selling process. Our friendly staff gives you access to a welcoming and organized work atmosphere. Unlike other car-wrecking companies, we always pay you on the spot. We will give you cash on the spot after picking up your car and will not keep you waiting for days.
Why Choose Car Wreckers Strathpine?
Our friendly and supportive team is standing by the phone, ready and happy to assist you in the car-selling process. You can take advantage of a warm and well-run workplace thanks to our helpful staff. In contrast to other auto wrecking businesses, we always pay you right away. After picking up your car, we will pay you in cash right away and won't make you wait around for days. On top of that, our staff is knowledgeable and experienced in the auto wrecking industry, ensuring that you receive top-notch service and fair pricing for your vehicle.
Qld Wreckers is able to pay you the most money compared to a scrap car dealer because we thoughtfully and separately value each vehicle. We buy damaged, wrecked, junk, and roadworthy cars as well as those with turbo problems or engine failures. There may be a few different companies you can contact, but none are quite like us. Don't believe the myth that your old, broken car is worthless. We pay top cash for your old car.
Contact Us
Our company offers a unique and hassle-free car selling experience that you won't find anywhere else. Contact us today to get started. Call us 07 3393 9929, fill out our online form, or send us an email info@qldwreckers.com.au.