Car Wreckers Toowoomba
If you were searching for Toowoomba wreckers that offer a wide range of wrecking services, you are in the right place. At Car Wreckers Toowoomba, we provide a range of services, such as car dismantling, car parts, cash for cars Toowoomba, car removal Toowoomba region, and sell my car Toowoomba. We also provide car disposal and wrecking services. We understand how important it is to get a good deal when selling or disposing of your car, and we strive to provide our clients with the best possible service. We offer competitive prices for all of our services, and we guarantee the quality of our work Our team of experienced car removal specialists is dedicated to providing a smooth and efficient process, with the goal of having your car disposed of and paying you in the shortest time possible. All of our car removal and disposal services are carried out with the utmost respect for the environment. QLD Wreckers have a commitment to keeping the environment safe and clean, and we strive to meet all environmental regulations when it comes to disposing of vehicles. We understand that your needs for car wreckers Toowoomba must be met quickly and with the highest quality of service. For that reason, we pay for and wreck all kinds of cars. Whether you are getting rid of an old or broken-down car, or simply disposing of a junk car that has been sitting around for years, we can take care of the job for you. If you have a car and are looking for
Toyota wreckers Toowoomba
Holden wreckers Toowoomba
4×4 wreckers Toowoomba
4wd wreckers Toowoomba
Ford wreckers Toowoomba
and other models. Don't worry at all. We accept all makes and models of cars. The goal of our car wreckers Toowoomba service is simple and clear: to help our customers empty their garages of old cars and at the same time get top dollar for their cars. In addition to buying cars for cash, we also buy trucks, buses, vans, utes, and any kind of heavy truck. We have been in business for a very long time. As a result, our Toowoomba car wreckers team can guarantee that customers will receive the desired amount of cash when their vehicles are removed, right on the spot and without any delays. So, if you have an old car to sell Contact us right now.
Cash For Car Toowoomba Region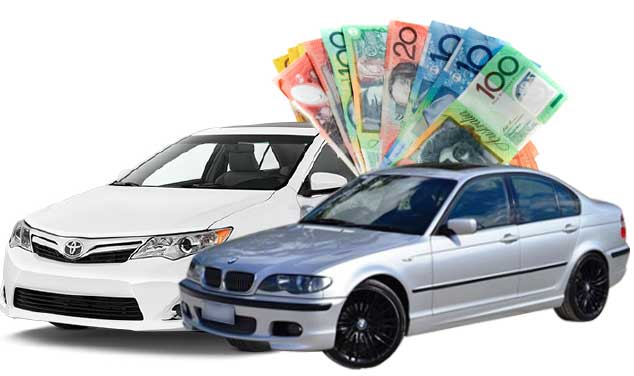 If you are looking for a way to have a pocket full of cash in exchange for your old car, we can provide you with just that. Contact our Cash for Cars Toowoomba service and give us details of your car to get a fair, free, no-obligation quote. 
Our cash for car Toowoomba region team can pay you up to $9,000 cash for any vehicle. Of course, cars are the most widely used form of vehicle on the road, however, we also pay cash for trucks, vans, utes, 4wd, and SUV vehicles. the bigger the automobile, the more likely it is worth, therefore if you have a large vehicle to sell, you may be sitting on a gold mine! Our cash for cars  service is an efficient, convenient, and secure way to get your vehicle sold quickly.
Car Removal Toowoomba Region
At our car removal Toowoomba services, we offer free removal services throughout Toowoomba. We come to your location, at any time of the day or night, and provide fast and reliable removal of your unwanted car Our car removal Toowoomba services make it easy for you to get rid of your old, damaged, or unwanted car. We pay cash on the spot, so you don't have to wait for payment. in addition to that, we also provide free towing services in Toowoomba to make things even simpler for you. There are no hidden fees included in our services because we believe honesty is the best policy, and our goal is to bring simplicity to all of our services, including our car removal Toowoomba service.
Use our car removal service whenever your vehicle is no longer useful. Call 0733939929 or complete our online form, and we'll get back to you as soon as possible. We take pride in responding to removal requests quickly and arriving at your location without delay to take care of any necessary removals.


Sell My Car Toowoomba
If you're wondering, "How do I sell my car Toowoomba?" The solution is actually quite straightforward with us, Toowoomba auto wreckers. You only need to give us your name, address, and car details.  We then take care of all the required work for you. We'll schedule a time that works for you so that we can come and inspect your car and guide you more on our Sell My Car Toowoomba service. There are no more concerns or stresses.  Once your car has been evaluated, our group of professionals will give you the money right on the spot. You can be sure that selling your car with us is a stress-free process. Fill out our online Sell My Car form and we will get back to you ASAP.
Our Wide Range Of Services Includes:
Auto Wreckers Toowoomba
Unwanted Car Removals Toowoomba
Car Removal Toowoomba
Sell My Car Toowoomba
Cash For Cars Toowoomba
Cash For Car Toowoomba
Car parts Toowoomba
Old Car Removals
Damaged Car Removals
4WD Removals and Wrecking Toowoomba
Commercial Vehicle Removals
Toyota wreckers Toowoomba
Holden wreckers Toowoomba
4×4 wreckers Toowoomba
4wd wreckers Toowoomba
Ford wreckers Toowoomba
Car wreckers in Toowoomba 
Free Car Removal Toowoomba Region
Trucks, Vans, Utes, Jeeps, Removals
We buy scrap metal Toowoomba
Contact QLD Wreckers if you want to work with the best wreckers in Toowoomba. We promise to make you a reasonable cash offer for your used cars, regardless of their model, year, or condition. For more information, visit QLD Wreckers online at www.qldwreckers.com.au or give us a call at 07 3333 3244 and we will be more than happy to answer any questions you may have about our car wreckers Toowoomba or our other services like car dismantling, car parts, cash for cars Toowoomba, car removal Toowoomba region, and sell my car Toowoomba. As Toowoomba wreckers, we are here to help you with any kind of car wrecking needs. Call us at 07 3333 3244 or fill out our online form right now.