Ute Wreckers Brisbane
If the Ute you have been making great use of, for however long you have owned it, is now no longer useful at all, you will not be judged harshly for being upset. However, you can minimise the emotional trauma by selling it to a reputable truck wrecking company. If you live in Brisbane, there is no better option than QLD Wreckers, Brisbane's number one 4×4 wreckers.
We will pay you nothing but the best price for your Ute, and after we take it back to our salvage yard, we will wreck it. You can get in between $200 and $9999, depending on the Utes condition. Call us at 07 3393 9929 or 0408 616 667.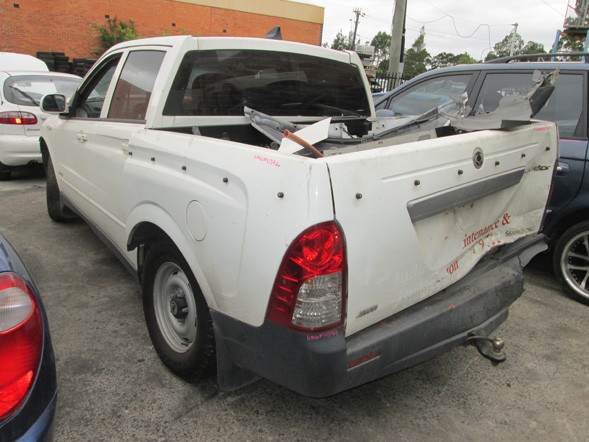 Sell your Ute fast in Brisbane
We here at QLD Wreckers strive hard to provide only the fastest services to our customers. The whole process will be over within the same day. The stress and hassle that you most likely assume comes with selling Utes won't be experienced if you choose to sell to us.
The steps that comprise the method behind selling a Ute to us can be counted on one finger. All you need to do is contact us at the number outlined above. If you instead want an electronic way to do this. We have a form you can complete with a minimum of fuss. It is on our website. Either way, the result is a free quote. If you accept that offer, the rest is gravy.
Free Ute removal all over Brisbane, Qld
If you are happy with the offer, we give you, then we will do all the rest of the work. A time and place for us to come and look at the Ute can be arranged to suit your time-table. We will arrive, look at the Ute, and then pay you the amount that has been agreed on. It won't have any hidden costs deducted from it. This means that the removal process that takes place directly afterward will be one hundred percent free. You won't get less money due to the fact that we perform the removal using our own equipment.
All Ute makes and models accepted – Cash for 4x4x Utes
The list of Ute models and makes that we will buy no matter what is as long as the amount of makes and models exist. But for the purpose of demonstration, here is just a tiny sampling of the makes and models that we buy: BMW, Isuzu D-Max, Foton Tunland, Nissan, Proton, Ford Ranger, Great Wall, Vauxhall and so on.
We wreck these vehicles in an environmentally conscious manner in order to salvage the parts and materials that we can extract value from. Hence, the condition your Ute doesn't in will serve as a hindrance to you being able to get rid of it by selling to us. We have no intention of rejecting any Utes for any reason, including the condition it is in.
Free Ute 4×4 valuation online
Contact Qld Wreckers today at 07 3393 9929 or 0408 616 667 or fill out the form on our website and sell that old Ute today!