Subaru Recyclers Brisbane
Are you in the misfortune of having an old or smashed Subaru vehicle littering up your garage? In that case, you probably might be looking for a reliable way to deal with this problem effectively. Of course, there are efficient avenues through which you can deal with your junk vehicle with no fuss at all. But the best part is that you may not be aware of is that you can also good money at the same time.
And, how is this possible? This is possible because of the super reliable services offered by our Wreckers Brisbane team. That's true. If you live anywhere in Brisbane or in its surrounding areas, you can give us a call and get top-ranked wrecking and recycling services for your scrap Subaru vehicle. You will also get paid stack of cash for your old Subaru car, Ute, SUV, 4WD van or truck.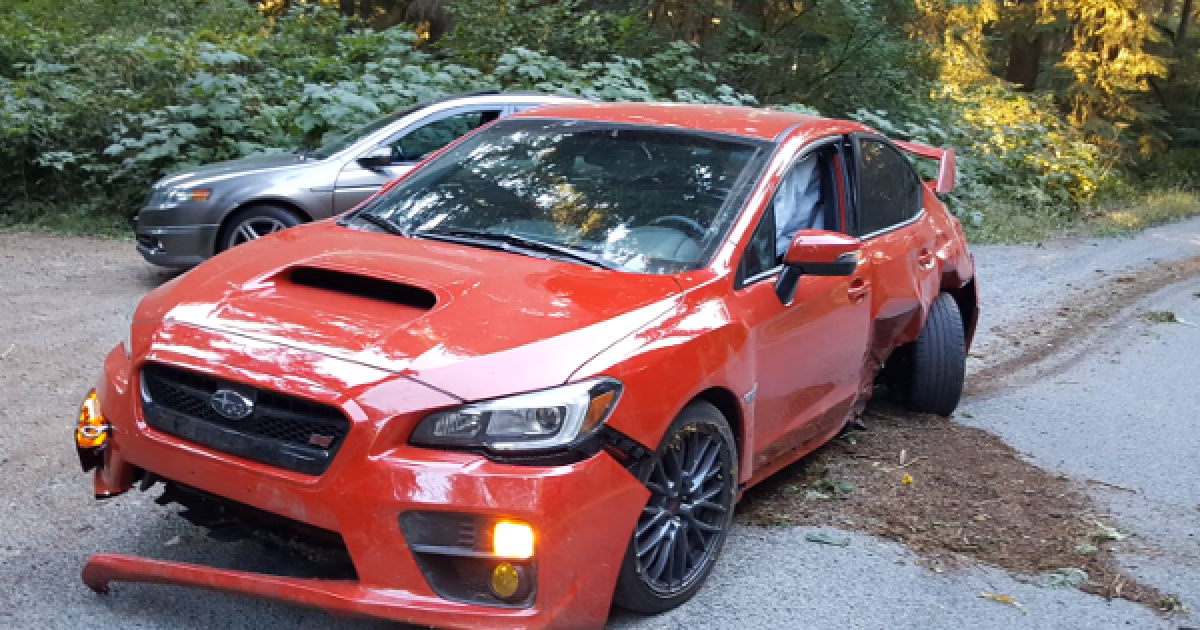 The Quickest Way to Sell Your Subaru
The task of selling a used Subaru traditionally requires a lot of time to be spent. This time is used to prepare the car, placing ads, waiting for responses to these ads, and talking to prospective buyers. At best, this will take up at least a week of your time. However, it can take up to a month to get rid of an old unwanted vehicle.
Do you want to sell your car within the space of one day? This will not be possible if you do it the aforementioned way. But you will be able to sell it within one day if you sell it to us here at QLD Wreckers! We provide folk in Subaru with the fastest way to sell cars around.
Do you have a broken, rusty or damaged Subaru? No problem!
It seems to be received wisdom that an automobile needs to be in good condition if it is to have the best chance of being sold. Common sense would dictate that no-one in their right mind would even contemplate shelling out their good, hard earned money for a vehicle that is of the junk variety. What would they do with it? They certainly wouldn't be able to drive it. And it wouldn't be worth doing up, as they would need to spend the same amount of money that they could have spent simply buying a car that runs.
When selling your vehicle to us, you do not need to repair any scratches, dings or dents or even clean it. Because we are the authorized Subaru wreckers that buy and collect all sorts of unwanted automobiles. Our policy of purchasing old or used vehicles includes collecting makes and models regardless of its condition. As long as your vehicle can be salvaged for some useful materials, it does not matter whether it is full eaten by rust or no more worth repairing.
Second hand Subaru parts at competitive prices
Do you have a Subaru that is broken-down? If so, then you might be looking for a specific part to repair it. It is important that you take heed of this advice: Don't buy that part brand new. Not when you can buy it second hand. Second hand parts are just as good, however they are also affordable. We sell second hand parts here at QLD Wreckers that are in good condition. We know this because we test them rigorously. Plus they are very affordable, and you won't be expected to break the bank in order to purchase them.
You can rely on our massive stock of Subaru second hand spare part that won't leave you struggling with your broken vehicle. You will just need to consult our team or complete the easy form on our website to book your desired Subaru car part. We keep parts that are in excellent condition and covered with a limited warranty.
We love to buy all Subaru models for up to $10,000
While it is true that other car removal services will only buy specific Subaru models, here at QLD Wreckers we do things differently. We don't want anyone to not be able to take advantage of our exceptional skills and expertise. It seems a shame that all our professional wisdom and knowledge should be denied to anyone. That is why, as a superior Japanese Wreckers, we have a policy of buying all Subaru models and there is no exception. So, if you have an old or used Subaru model that you are afraid that we won't accept, let us assure you that there is no need to worry about this. With us, there is no specific Subaru model that doesn't deserve a genuine cash payment.
We are simply passionate buy them all. Whether it is Subaru Ace, Justy, Legacy, Outback, WRX, Impreza, Forester, Traviq, Tribeca, Liberty, SVX, R2, BRAT, Alcyone, Vivio or any other popular model.  
Fast Subaru removal service at no cost across the entire Brisbane, Queensland
When one thinks of a car removal service, it is normal for them to think that they require a payment. After all, they are performing a service that is costing them money. However, we are making our money using the car that we buy from you. That's one of the reasons why it is free. You don't have to pay a cent.
If you are hiring a car removal service to remove your Subaru then you are the right place. One of our prime concerns regarding our clients is that we ensure maximum convenience and satisfaction. This is why, we promise smooth and easy removal services all over Brisbane area. Such that you won't even need to lift even a single finger during the entire process. We also insist on doing all the transfer of documentation associated with the sale of the vehicles. Aside this, we will also transport your vehicle to our salvage yard. We will not charge you a dollar for this.
You can consult our representatives today via our number – (07) 3393 9929 or online appraisal form to get a quick assessment of your vehicle.