Jeep Wreckers Brisbane
There comes a time when every vehicle reaches the end of its useful life. This is true regardless of the make, model or brand of the vehicle. Usually, the upkeep costs of an automobile start increasing when it is being used for a long period of time.
In such event, everyone desires to upgrade their old vehicles to a brand-new and more reliable one. Primarily, they just want to enjoy a good ownership experience. This is to avoid getting involved in troubles like taking the automobile for frequent service and incurring expensive repairs.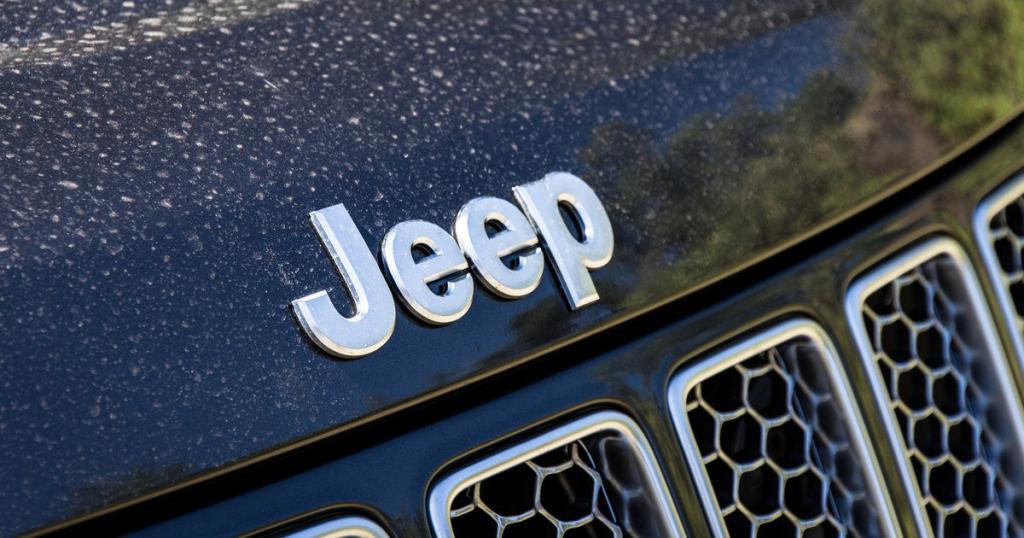 But unfortunately, you will need to get rid of your old automobile first in order to make space for the new one. And, it is not at all simple and hassle-free to sell an old vehicle, particularly one that is either junk or broken. If you are keeping a broken or busted Jeep, sell it to us at Qld Wreckers. Our squad consists of passionate wreckers that buy and recycle all makes and models of Jeeps. We do this regardless of the intentions of the people behind selling their unwanted wheels to us. Beside this, we also pay heaps of cash up to $10,000 for various varieties of Jeep models.
We are glad to wreck and recycle any Jeep model
Being obsessive Jeep wreckers, we say yes to all its models. It could be Grand Cherokee, Compass, Patriot, Wrangler, Renegade and any other variety of Jeep brand. There is no particular model or make at which we can turn up our noses and this is 100% assured. If you have made your final decision to sell your Jeep model easily without any trouble, it would be wise to contact us.
Get highest cash for your scrap or unwanted Jeep 
As we are the leaders in the auto wrecking industry of Brisbane. We are known to pay the highest remuneration for all types of scrap automobiles. When you choose to sell your old or damaged Jeep auto to us, you can expect to get a handsome remuneration up to $10,000. Read more about the benefits of hiring cash for car companies in Brisbane.
However, this remuneration may vary based on the make, model and state your wheels are in. But overall, our seasoned team of experts always works hard to provide highest cash offers throughout Brisbane, Gold Coast, Rocklea, Sunshine Coast, Brendale and more.
Same day scrap Jeep removal Brisbane
When your old vehicle reaches at a stage where it is extremely damaged and isn't road worthy anymore. You will need a reliable and dependable service that can remove it for you. This is where the well-talented Qld Wreckers staff handle all the responsibility to make proper arrangements for your auto removal.
We will even arrange its transport to our establishment at our own expenses. So, our whole removal process won't cost you even a single cent.
We service across all Brisbane areas and the regions that located closer to it: Ipswich, Sunshine Coast, Warwick, Caboolture, Logan, Gold Coast, Toowoomba, Townsville, Rockhamptom.
Huge variety of used spare parts for Jeep vehicles  
At Qld Wreckers, we offer a huge choice of second hand parts and accessories for all sorts of Jeep vehicles. As we always welcome all different Jeep makes and models to our establishment. We keep the largest variety of best quality used spare parts and accessories with warranty. We sell them at affordable rates. Our friendly crew is always ready to help the clients when they visit our massive inventory to buy their desired part.
Contact your local Qld Wreckers team today
When it comes to acquiring our simple services, it is very simple to get the ball rolling. With us, you can quickly make good money by scrapping automobiles. Read more how Brisbane car wreckers are useful to everyone.
What you need to do is make us a call at: (07) 3393 9929 or 0408 616 667 or complete our electronic form. During this process, you will require to provide us all of the necessary information pertaining to your wheels. This includes: what model of Jeep model you own, how old it is, and What is its condition. Our experienced appraisers will get back to you with a precise estimate in just a few minutes.