European Wreckers Brisbane
When it comes to manufacturing powerful, reliable and cost-effective vehicles European manufacturers are no slouches. In fact, European marques hold great fan-base in the world automotive industry.
If you too have a European model which has recently wiped-out in a major collision and taking up unnecessary space on your property, contact QLD Wreckers today to get eco-friendly vehicle disposal service.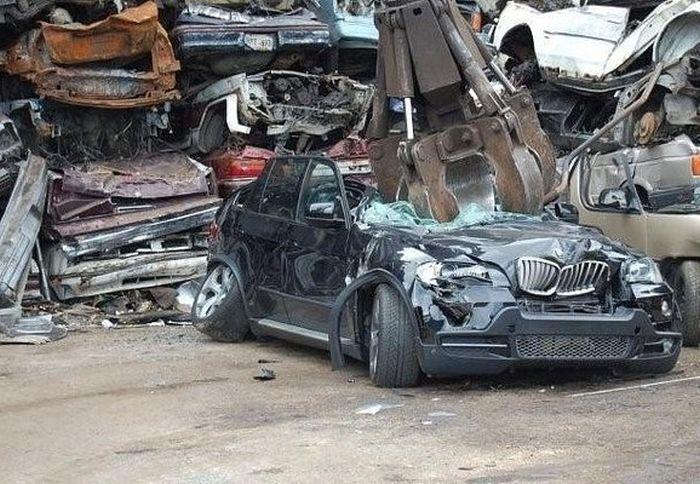 As a leading Brisbane Car Wreckers, our main focus is to eliminate all sorts of old and unwanted clunkers that can harm our environment in several ways. Consequently, the crew at European Wreckers Brisbane is dedicated to collecting and wreck, it's all makes and models. Not just this, we also offer the best possible value of up to $ 10,000 for all of them irrespective of the level of disrepair. Also, you can take the benefit of Qld Car Removal services for no additional charges.
Junk BMW Recyclers Brisbane
BMW is one of the most recognisable European brands in the world auto market. We also love purchasing all unwanted BMW trucks, cars, Utes, vans, 4WDs and SUVs in exchange for top-notch money. Therefore, if you have an old BMW E-46 compact hatchback, Sedan or a subcompact crossover, simply give us a buzz today.
We are the leading Audi Dismantlers in Brisbane
If you have an old and yet a perfectly functioning Audi model, but are not able to get a fair remuneration for it, then trading it with QLD Wreckers will prove to be the best deal for you. Since we offer a handsome financial remuneration for Audi models hat are ever manufactured.
This goes for all old and new series of Audi including all S-class whether it's S8 or S3. In fact, all RS models are also welcome.
Let's not forget Mercedes Benz               
When shopping for reliable and quality European brands, Mercedes Benz is the best picked vehicle. This is a household name, mostly owned by families of the higher-income group. As a result, we accept all Mercedes Benz including AMT GT'S Class, A Class and of course let's not forget to mention the SLK Class.
The best part is that we shell out quick cash for cars for them along with free removals from anywhere in Brisbane. Simply call us at- (07) 3393 9929 to enjoy our quick cash quote service today. Or, just fill out our easy web form.
 Scrap Volkswagen Removals in Brisbane
This is another best-selling and dependable European brand. However, if your current Volkswagen automobile has been damaged by the march of time and it is no longer functioning well, then you might need a responsive removal service. Well! Luckily, European Auto Wreckers can help you out to dispose it safely by using green methods.
The stylish Volkswagen Beetle, Corrado, Golf, Brasilia, Caddy and Santana are some of the prime models that we often include in our establishment. 

Second hand European auto parts in Brisbane
As we are the leading Brisbane Auto Wreckers, we pride ourselves to offer reasonable auto parts with 100% assured quality. Therefore, if you live in Brisbane and want reliable European part and accessories, just visit us in person to check out our vast inventory of second hand components. Either way you can also call us to book a part of your choice and we will straightaway send it at your door.