Car Recycling Brisbane
If you are keeping a wrecked or salvaged vehicle parked on your property, it would be a major trouble for you. After all, it will not only occupy a valuable space on your property. But it will also be a terrible sight to look at. However, these days it is a common scenario as people are not able to find professional recycling services that could take care of their rusted vehicles by using eco-friendly techniques. But luckily, you have Qld Wreckers who offer premier car collection, wrecking and recycling facilities in Brisbane and its immediate areas. Recycle unwanted scrap vehicles with us and contribute your part to the environment side.
So, if your vehicle is completely damaged by the march of time or crashed in a serious collision. Get in touch with us today. Our proficient staff members will not just remove it off your property. But also recycle it responsibly. Aside this outstanding experience, you will also enjoy the best possible cash.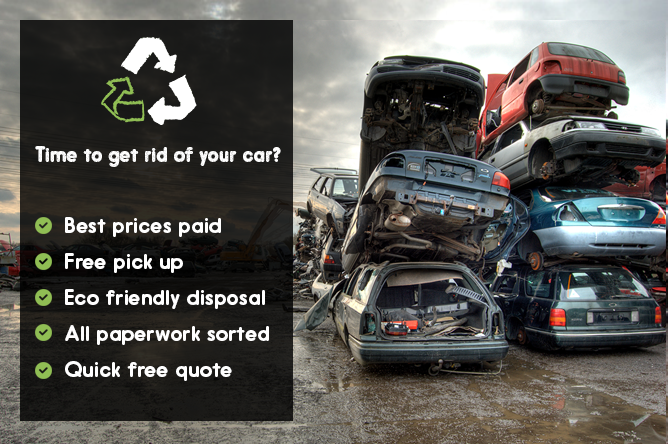 Please make us a call today on- (07) 3393 9929 or 0408 616 667 to know the best worth of your vehicle.
We accept and pay best up to $10,000 for all vehicles
Although it may surprise you, but it's true that you can fetch good money from your junk vehicle. We pay guaranteed and maximum cash up to $ 10,000 for all makes including Cars, trucks, vans, Utes, SUVs, 4WDs and other heavy-duty commercial vehicles.
Thus, you can easily get your crashed wheels replaced with a perfect brand new automobile. So, hurry and get your unwanted machine valuated by our proficient technicians. Just call us on- (07) 3393 9929 or 0408 616 667 and give its detailed description. Either way you may also complete our simple web form. One of our crew members will soon retort to you.
Collecting and Recycling vehicles from all over Brisbane, Qld
Regardless of where the vehicle in question is located, our skilled evaluters will be more than happy to take it off you. Our quick and easy auto removal services cover all regions of Brisbane and its surrounding regions including the Sunshine Coast, Rocklea, Toowoomba and Gold Coast. You will just need to call us and book a free removal appointment. And, our towers will soon reach your given place at a time specified by you. We will buy it regardless of its model and condition.
Therefore, feel free to sell us any brand if it's Toyota, Mazda, Kia, Ford, Mercedes Benz, Nissan, Daewoo, Volkswagen, Audi, BMW and so on.
Environmentally friendly Auto Recyclers Queensland
When it comes to dismantling and recycling vehicles, our proficient recyclers adopt ecologically safe techniques. Additionally, we are fully certified and insured with ATF license. After towing vehicles to our salvage yards we carefully harvest them for parts. We make sure that the components that are hazardous or non-usable are disposed safely. As for the recyclable parts, they are properly recycled and cleaned to be sold as second hand spare parts.
Why we are the most trusted Auto Recycling outfit in Brisbane?
When automobiles reach the end of their career in transporting persons, they start releasing toxic materials that are dangerous for the environment. For example, if it's transmission and engine oils seep into the ground. They can leak into water bodies and harm the aquatic life.
This gives rise to the need of responsible auto recycling. And, our wrecking, recycling and disposal services are second to none in Brisbane, Qld. This makes us the best possible option for recycling vehicles in the safest manner.