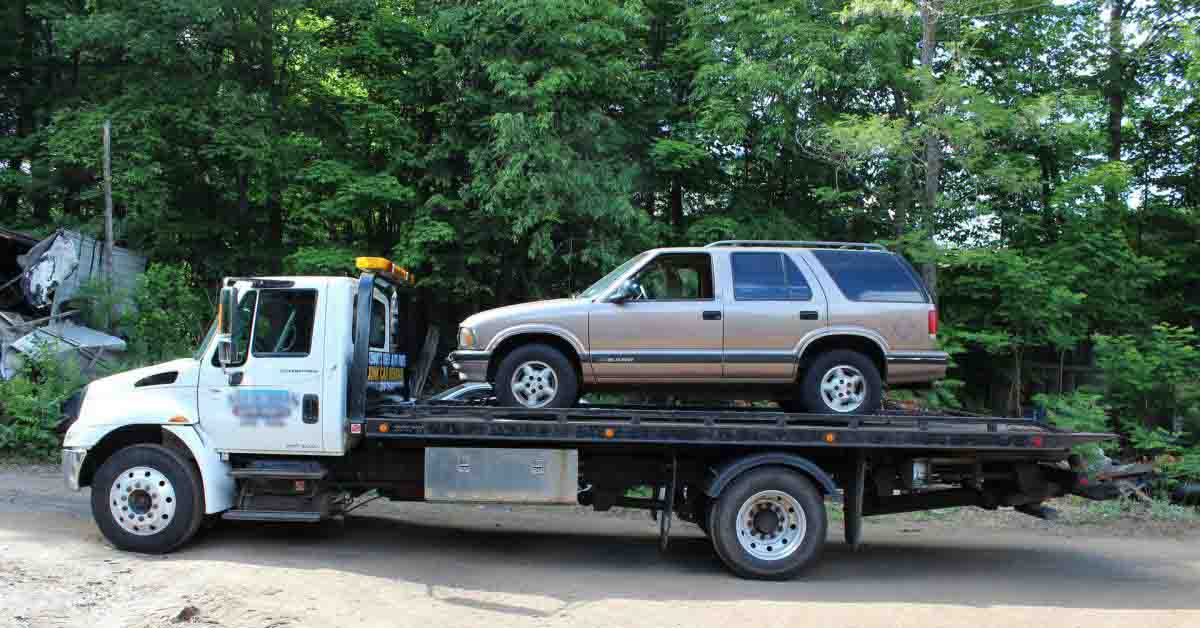 Do you no longer feel safe while driving your used car? If your answer is affirmative, then it's time to wave goodbye to your beloved used vehicle. It might have reached a point where it's no longer worth repairing and servicing.
Now, if you plan to sell it individually or trade it in, it won't be a feasible option. However, the rough condition of your vehicle doesn't reduce its value completely. In fact, you can still sell it yourself by taking off and selling the useful parts. But in order to do it effectively you need good mechanical knowledge.
So, another easy option to get rid of your broken car is to sell it as a whole by finding junkyards near Brisbane that pickup cars for top cash. All you have to do is locate a reputed scrap car buyers in Brisbane, Queensland. They will buy your old car in exchange of a good money depending on its recyclable components. It's a quick and effortless way to sell your junk car for the best price in just one day.
But if you are wondering, "Is it better to break my car for parts rather than selling it in one piece?" Here, take a look at some important things you must know before dismantling your car for parts.
Right Knowledge base
If you don't have advanced knowledge about the auto dismantling and its mechanism, then it can be very complicated to break it down yourself. It is not as simple as putting a new set wheels on your vehicle. But some people are terribly bad even at this job because of their incomplete or wrong know-how regarding automobiles.
This task is not possible with just guesswork. In worst situations you can end up damaging most of the valuable parts or getting hurt while salvaging the vehicle. Although you can take a look at the owner's manual for help but it will only help you with the basic stuff.
When it comes to taking off valuable parts of your car you will need more advance knowledge. And, if you are not able to finish the job effectively, you will have more trouble in selling the auto in one piece. So, before you begin the project make sure to gather right knowledge.
Safety
There is no doubt that working on a vehicle require great attention. Otherwise, you can end up hurting yourself badly. Before you start breaking down your auto make sure to collect proper knowledge about how it works. As you will have to be careful while dealing with mechanical components, belts, toxic fluids, sharp edges and gears. If you are careless while handling any part, it can be very dangerous.
Make sure to know how to remove each component safely without causing any damage. Also, take care to use the right equipment for the job. Additionally, be careful while taking out harmful fluids and gases in order to prevent any damage to the environment. When you disassemble the vehicle for components make sure to dispose those using right methods. Check out DIY tips to how to dismantle a car.
Time
When it comes to salvaging an unwanted automobile it can be a very time consuming job. However, it all depends on your skills and knowledge about vehicles. For instance, it is necessary to be know how you can connect and separate any two parts. If you don't know this, it can take a lot of time to pull apart your vehicle. Plus, you will need to do additional research to gather correct tools and knowledge. On the other hand, you can easily finish the task, if you are familiar with the working of automobile.
Enough Space is required
You already know that scrapping a vehicle is a tough job that require sufficient time. Generally, it takes more than a day or two to strip your car for parts. Meanwhile, you will need to have enough space where you can finish the work without much trouble. It can be your garage, carport, back lawn or driveway.
It is important to prepare enough space so you can carry out the dismantling job in any situation. You won't have to postpone the task even if there is snow or rain.
Be prepared for the mess
We all know that an average mechanic need to use some elbow grease while working with an automobile. You can always see a coat of grime on the hands of auto mechanics. Thus, when you begin to work with an automobile its normal to accumulate dirt on your hands and clothes. It is normally a very messy job.
Even if you try your best to keep the area clean you can end up catching grease all over your clothes. Make sure to prepare yourself in advance with appropriate tools.
Find a Prospective Buyer to Sell Parts
When you choose to take your car apart and then sell its body components yourself. It can be really tricky to find the right buyer. Let's say you have the right tools, knowledge, enough space and time to effectively salvage your vehicle for parts. It doesn't matter unless you find someone who can buy your second hand parts for a reasonable price.
These days you can easily sell used parts online or at your local scrap yards or online. Don't forget about the shipping process, if you choose an online buyer. It could increase your complications as there are some components which are not easy to sell. It includes fluid reservoirs, chassis, wiring or suspension parts.
While it is easy to sell second hand auto parts such as airbags, transmission, seats and engine. Also you will have to carefully store the recycled components unless you find the correct buyer. Finally, you will have to bargain to get your desirable price.
Parts that you can sell easily
Once you decide to take apart your vehicle you can make good money by selling parts individually. It is a great way to turn your junk car into money rather than selling it in one piece. It is easier to sell some components while some parts take time to find the buyer. Usually it all depends on your skills and efforts that you put in searching a desirable buyer for your used auto items.
To help you we have given below a list of used parts that can be recycled and resold.
Transmission
This is a highly valued component that can be sold for a great price. However, it worth depends on the condition of your vehicle and distance travelled. You can generally expect to get at least $499 for your second hand transmission.
Batteries
Auto batteries are another highly valuable component that can be sold for a good price. You can expect to sell it for at least 50% to 70% of its initial price. You can find buyers for different types of batteries like hybrid vehicles. Just remember you can get a higher value if you are selling a newer and high quality battery. However, never ignore disposing off the batteries if they are dead. Find out how to dispose a car batteries.
Air bags
Today, every automobile has multiple air bags which differ in value. You can find them above the doors, back seat belts, dashboard and steering wheel. Before you put you air bags for sale make sure to check they were not recalled. It is never a good idea to sell a recalled component. You can expect to make at least $150 by selling your used air bags.
Brake rotors
If your brake rotors are in a good condition, you are more likely to get a higher price for it. On the other hand, if you are selling corroded or worn-out brake rotors it will certainly worth less money. If you are selling performance brakes it can get you around $100. Whereas, a pair of brake rotors is generally sold for $60.
Engine
This is another most valuable components found in all the automobiles. The worth of your engine depends on its mileage and type. If you are selling a high performance engine, you can easily get a higher price. On an average you can get $499 or more for a perfectly working engine.
Engine oil
It is one of the most toxic fluids in the vehicle. So, when you remove engine oil it must be disposed without leaving any harmful impact on the environment. Most people buy it for using in oil furnaces. They are ready to pay as much as 49 cents per gallon. In addition, you sell used engine oil to your local junk car recycling centre.
Floor mats
It is really easy to take off floor carpets from a vehicle. At the same time you will need to find someone who is ready to take your mats for a reasonable price. You can expect to get $19 -$59 if you are selling a high quality set of floor mats. 
Seats
You can sell your seats for at least $79 and more (if there is some special feature). For example, most high quality automobiles have performance seats with power adjustability or leather seats. However, if your seats are stained or worn-out, then it will significantly reduce their value.
Tyres
Today there are buyers for a variety of second hand tyres like snow tyres, off-road or track tyres. If you are selling tyres from a well-known brand, you can get a higher value. Your tyres condition play a major role in deciding its worth. If they are badly worn-out, you will certainly receive a lower price.
Normally, you can get around $25 to $75 or $99 to $299, if your wheels are not more than 6 years old and are in a great condition.
Scrap metal
After you sell all of the useful components it's time to get rid of the scrap metal. Automobiles usually consists of various valuable metals like aluminium and steel. Their rate varies from place to place as well as scrap metal recycling company. They will first assess your car based on its weigh and then quote you a fair price.
Conclusion
No matter if you decide to sell your unwanted car in one piece or break it for parts. Make sure you have enough knowledge, energy and time. Selling a car as whole is an easier option. But if you want to get a higher value make sure to get help from a professional recyclers like QLD Wreckers, Brisbane. We will take care to dispose your automobile with environmentally friendly methods.