Car Dismantling & Disposal Brisbane
Your local auto dismantling & disposal services – Car Scrapping in Brisbane

Usually, all of us have seen houses with scrap or accidental vehicles parked on their front or back lawn. Of course, it is surprising why folks keep on holding such vehicles when there are much better places for them like Auto Salvage Yards in Brisbane. Maybe, they do this thinking that it has lost all its monetary worth. Or, it could be because they may not be able to find a professional auto dismantling and disposal service in Queensland.
But when the Brisbane's leading Qld Wreckers are just a hop, skip and a jump away from you, why to procrastinate in selling your old clunker?
The crew at Qld Wreckers will happily be purchased, remove, wreck and dispose your unwanted vehicle while paying you stack of cash for it. Therefore, give us a call today at – (07) 3393 9929 or 0408 616 667. To get the best cash offer for your vehicle.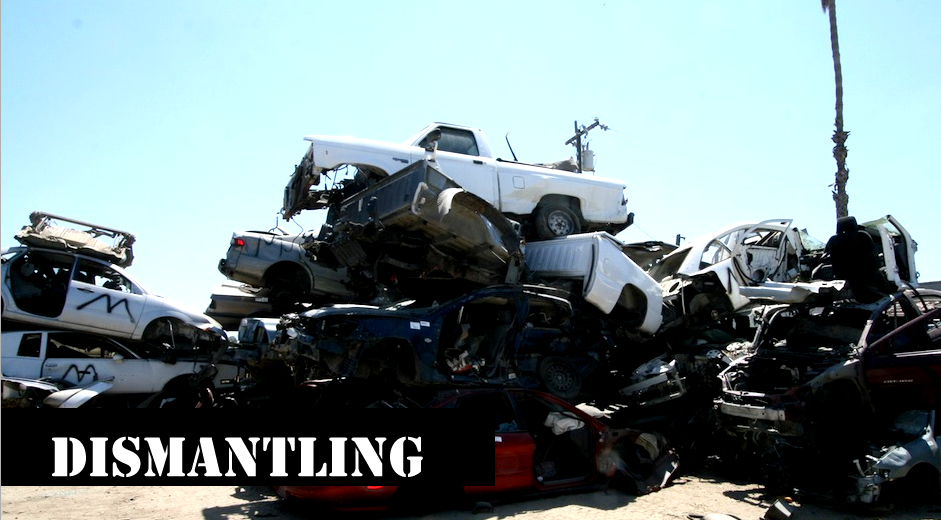 Qld Auto Wreckers- Premier Dismantlers of all makes and models
We accept automobiles of all makes and models. For us all wrecked automobiles are gold mines that can be sold for great cash after dismantling. Once the vehicles are harvested for parts. The non-usable parts are sorted out from usable ones. They get disposed safely in accordance with the environmental techniques prescribed by the government. As for the recyclable parts, they are sent to our massive inventory of second hand spare parts after properly recycling and testing.
We pay generous cash up to $ 10,000 for all vehicles
It doesn't matter whether you want to sell your car, van, Ute, truck, 4WD or SUV. We will pay a fair remuneration up to $ 10,000 for it. Because for us, our clients happiness is everything and we always strive hard to retain it. So, never hesitate to deal with us.
However, just make sure to describe your vehicle thoroughly when requesting a cash quote. And, we will ensure to give you the best cash for it regardless of its model. Whether it is Nissan, Toyota, Mazda, Ford, Mercedes Benz, Jeep, Volkswagen, BMW, Audi and much more.
Best second hand part dealers in Brisbane, Qld
Whenever it comes to repairing vehicles people often get stuck in a situation where they end up overspending on original parts. To resolve this issue, we hold a wide variety of fully recycled, assured and tested used spare parts. Above all, our parts and accessories are available at affordable rates. If you are in need of a recondition parts. Please make us a call today or visit our used car parts store. You can even take assistance from our experienced staff members to find a part of your requirements.
Quick removal services- no additional costs
At Qld Wreckers, you can expect to get free removal anywhere in Brisbane and its immediate suburbs including Toowoomba, Rocklea, Gold Coast, and Sunshine Coast. Our experienced truck drivers and efficient pick up vehicles are designed to carry all sorts of automobiles from light weight to commercial heavy vehicles. Best of all, you won't have to pay a dime to avail our collection services.    
All you will need to do is give a description of your vehicle by filling out our web form or by simply contacting us via phone.
We are buying all brand makes and models for the best cash price.
And, one of our representatives will quickly get back to with a quotation. Once you have approved it, we will even organise all the paperwork on your behalf. Therefore, you will just need to sign it over and bid goodbye to your old clunker while keeping cold hard cash in your pocket.
Discover your local Car Wreckers in Perth who offer the similar dismantling and disposal services in the first place.