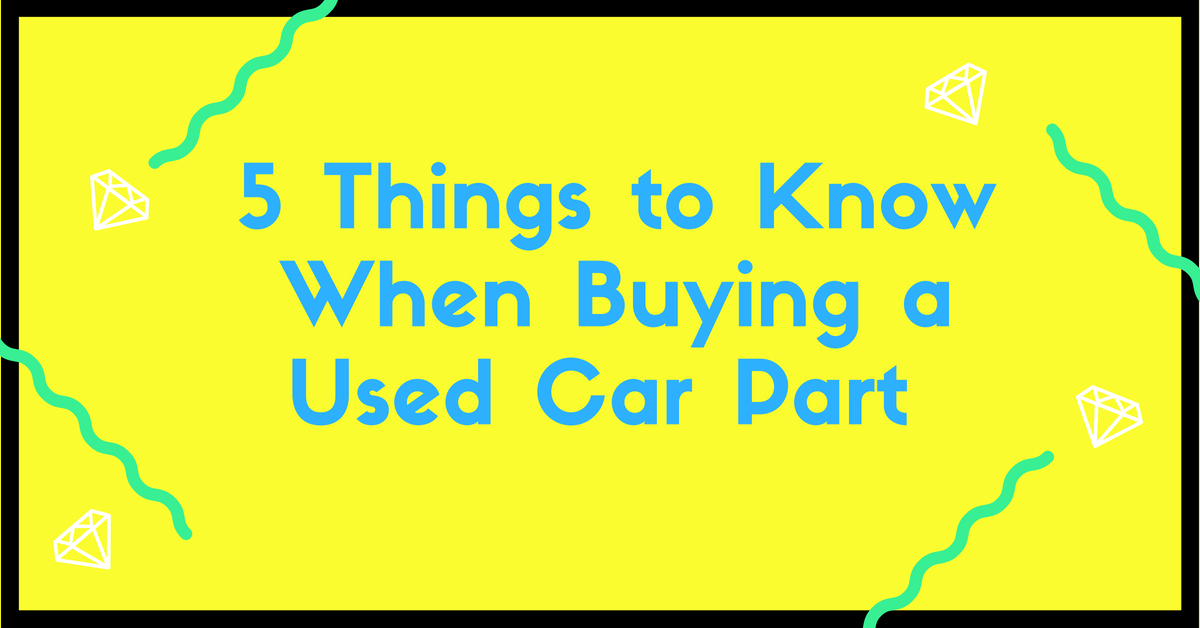 When someone who owns a vehicle is in need of a replacement part for their ride, they have a few options open to them. One of those options is to buy said part from the manufacturer that made their car. However, as anyone who has ever chosen this way can attest, this will cost a great deal of cash. If you want to save some money, it is often well advised that one shop around. The following is a list of tips that will help in that process!
Research
Dishonest dealers who rip people off have their jobs made easier by people who don't really know much about what they are looking for. If you get in touch with them, they will try to bamboozle you with technical jargon and buzz words. The whole point is to seem like an expert and fool you into trusting them. If you are uneducated in used car parts, this tactic will work. Go online and learn all you can about the part you are looking for before you shop for it.
Verify
You will want to contact the manufacturer that makes your vehicle and learn what the part number is for the component you need to purchase. However, don't actually buy the part, as it will be brand new and not second hand. You want to buy the part used. It is so much more affordable.
Haggle
Locate someone who has the part and wants to sell it second hand. This could be an auto recycling company, or a used car part business. You will want to buy the part at the cheapest price possible so it is time to negotiate the price. This is a normal thing to do, so don't worry about the ethics of doing so. Don't over-do it, however. Find a middle ground.
Request Documentation
You will need to have paperwork that proves certain things. Details such as the age of the part. This only needs to be a receipt of purchase. You are simply making sure that there is a paper trail that you can fall back on if the part turns out to be faulty.
Visit your Local Brisbane Auto Wreckers
Out of all the avenues open to you for buying used parts, the best is your local auto wreckers. The fact of the matter is that used parts are often just as reliable as brand new parts. On top of that, they are ridiculously affordable. And the best place to locate a replacement part for your automobile is the place that wrecks all the different makes and models of vehicle. They have a huge range of parts to choose from.
Of course buying parts used has a slight risk involved in it. However, if you practice due diligence by doing research and learning about the part you are looking for, you can easily beat those unscrupulous dealers who want to rip you off, at their own game.