The Best Bundamba Wreckers & Top Cash For Cars
Looking for top-notch automotive services in Bundamba? Look no further than Qld Wreckers, your ultimate destination for the Best Bundamba Wreckers service. At Bundamba Auto Wreckers, we offer a comprehensive range of solutions, including Cash for Cars Bundamba and a vast inventory of high-quality Car Parts Bundamba. Call us at (07) 3393 9929 or fill out the online form to sell your car for top cash.
Our dedicated team is committed to providing you with efficient and eco-friendly auto wrecking services. Whether you want to sell your old vehicle for cash or find reliable replacement parts, Qld Wreckers has you covered. Experience the difference with our exceptional services in Bundamba. Contact us today to learn more about how we can meet your automotive needs.
Instant cash for all brands of cars
Free services including free inspection & free removal
Same-day removal service in Bundamba
We are your Bundamba Wreckers Near You company
On the Spot Cash up to $9,999 or even more
Bundamba Auto Wreckers Offers Cash for Unwanted Cars
QLD Wreckers, your go-to destination for automotive solutions, proudly presents Bundamba Auto Wreckers, a service that offers Cash for Unwanted Cars. We're your trusted source for turning your unwanted vehicle into instant cash, regardless of its make or model. Whether you own a Toyota, Ford, Honda, Nissan, Chevrolet, Volkswagen, or Hyundai, QLD Wreckers is ready to provide you with a lucrative offer.
Our commitment to customer satisfaction and environmentally responsible disposal practices sets us apart as a leader in the industry. Contact QLD Wreckers today and experience the convenience of earning cash for your car through our Bundamba Auto Wreckers service.
How to Get Cash for Unwanted Cars in Bundamba?
Contact us:
Contact us with your car's details to start the process.
Get a quote:
Receive a competitive cash offer for your unwanted car.
On the spot cash & free removal:
Get paid and have your unwanted car removed hassle-free.
The Leading Bundamba Wrecking Company  
QLD Wreckers proudly stands as the leading Bundamba Wrecking Company, setting the standard for excellence in automotive solutions. With a strong commitment to customer satisfaction and a reputation for reliability, Wreckers Bundamba has earned our place as the top choice in Bundamba and beyond. Our comprehensive services cover everything from cash for unwanted cars to a vast inventory of quality car parts.
At QLD Wreckers, we prioritize eco-friendly disposal practices while ensuring that you get top value for your vehicles. When it comes to automotive needs, our name is synonymous with trust, quality, and efficiency. Choose QLD Wreckers as your preferred
 Wrecking Company and experience unparalleled service that goes above and beyond your expectations.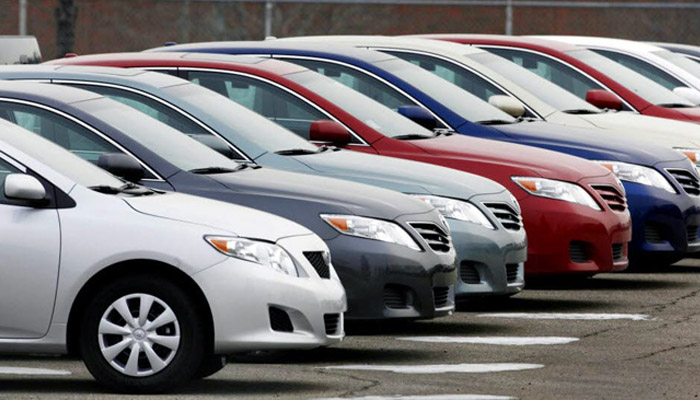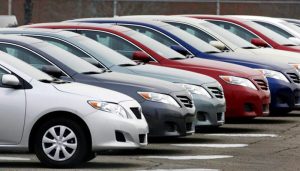 Why Choose Us?
Instant Cash: Get quick cash offers for your car on the spot in Bundamba.
Any Condition: We buy cars in any condition, whether they're damaged, old, or unwanted.
Free Car Removal: Enjoy the convenience of free car removal services.
All Makes & Models: We purchase vehicles of all makes and models, no exceptions.
Hassle-Free Process: Our team ensures a seamless and stress-free transaction.
Competitive Rates: We offer competitive rates to ensure you get the best value for your car.
Eco-Friendly Disposal: We prioritize environmentally responsible car disposal practices.
Same-Day Service: We aim for a same-day pickup, getting you cash in hand quickly.
Licensed & Insured: Trust in our licensed and insured professionals.
Customer Satisfaction: Our focus is on delivering top-notch service and satisfaction.
Bundamba 4×4 Wreckers Offers Cash for 4x4s
QLD Wreckers proudly presents our specialized service, Bundamba 4×4 Wreckers, where we offer top-dollar cash for 4×4 vehicles. As a trusted name in the automotive industry, we understand the value of your 4×4, regardless of its make or model. Our commitment to customer satisfaction and eco-friendly practices sets us apart as the preferred choice in Bundamba and beyond.
When you choose Bundamba 4×4 Wreckers, you're choosing a seamless and efficient process to turn your unwanted 4×4 into cash. Whether you're in need of extra funds or simply want to make room for something new, our cash-for-4x4s service ensures you get the value you deserve. Contact QLD Wreckers today and experience the ease and reliability of our Bundamba 4×4 Wreckers service.
Who Buys my Unwanted Car for Top cash in Bundamba?
For the highest cash payout in Bundamba, QLD Wreckers, the largest scrap yard in QLD, is your best choice. We offer top cash for your car, no matter its condition, and ensure a hassle-free and eco-friendly process. Call us at (07) 3393 9929.
Wreckers Bundamba Qld
QLD Wreckers is your trusted source for Wreckers Bundamba Qld service. We specialize in efficient and reliable wrecking solutions to meet your automotive needs. Whether you're looking to sell your unwanted vehicle or find quality car parts, we've got you covered. Choose QLD Wreckers for a hassle-free and eco-friendly experience in Bundamba. We offer cash for all brands of cars including below brands.
Contact Us to Experience the Best Bundamba Wreckers
Contact us today to experience the excellence of QLD Wreckers, your top choice for the best Bundamba Wreckers services. We make it easy for you to reach out and connect with our dedicated team. Whether you prefer calling us directly, sending an email, or filling out our convenient online form, we're here to provide you with top-notch automotive solutions.
At QLD Wreckers, customer satisfaction is our priority, and we're committed to delivering the best experience when it comes to cash for cars, car parts, and eco-friendly disposal practices. Don't hesitate to get in touch with us, and let us show you why we're the trusted name in Bundamba and beyond.
Phone: 07 3393 9929
Email: info@qldwreckers.com.au