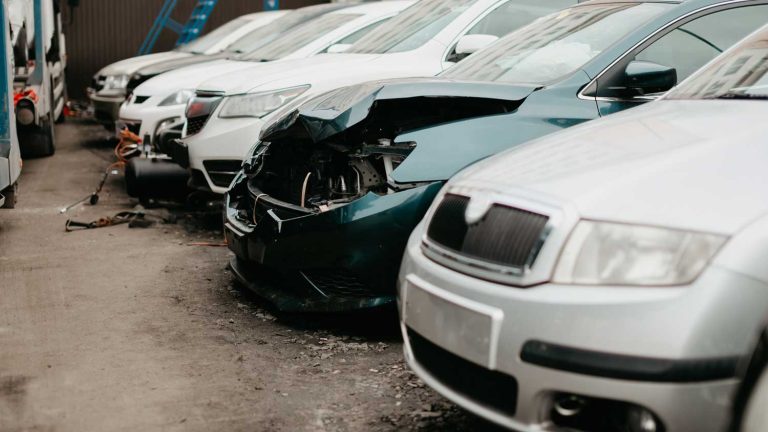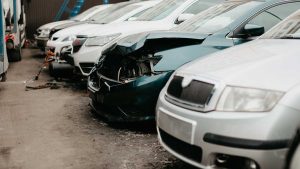 The Best Boondall Wreckers
Welcome to the best Boondall Wreckers, your premier destination for top-notch automotive services in Boondall, Queensland. We take pride in offering cash for unwanted cars throughout Boondall and its surrounding areas, providing you with a hassle-free solution to get rid of your old, unwanted vehicles while putting money in your pocket.
Additionally, we boast an extensive inventory of high-quality car parts, making us a one-stop shop for all your automotive needs. Whether you're looking to sell your old car or find the perfect replacement part, our dedicated team is here to assist you. Contact us today for a seamless and rewarding experience.
Top Cash for Cars Boondall Up To $9,999
At Qld Wreckers, we are proud to offer top Cash for Cars Boondall, with payouts of up to $9,999. If you have an unwanted, old, or damaged vehicle taking up space in your driveway, we're here to turn it into instant cash. Our team specializes in providing the best value for your car, regardless of its make, model, or condition.
Whether you have a scrap car, a used vehicle, or a wrecked automobile, we'll offer you a competitive price that you won't find elsewhere. Say goodbye to your unwanted car and hello to a pocketful of cash with Qld Wreckers. Contact us today to get a free quote and experience our top-notch car removal and cash for cars services in Boondall.
Boondall Auto Wreckers Offers Quality Car Parts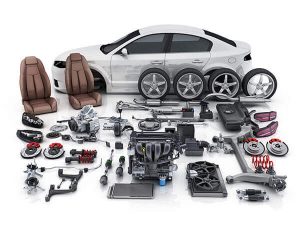 Boondall Auto Wreckers is your trusted source for top-quality car parts in Boondall and the surrounding areas. We take pride in offering a vast inventory of reliable and affordable automotive components, ensuring that you have access to the parts you need for your vehicle repair and maintenance projects.
Our experienced team is dedicated to providing you with exceptional service, and we meticulously inspect and stock only the finest car parts to meet your requirements. Whether you're a DIY enthusiast or a professional mechanic, you can rely on Boondall Auto Wreckers to deliver the quality car parts you need. Explore our selection today and experience the convenience of finding the right parts for your automotive needs.
Why Choose Boondall Car Wreckers Service?
Top Cash Offers: Boondall Wreckers service provides the highest cash offers for your cars.
Effortless Removal: Our service offers a quick and hassle-free car removal process.
Eco-Friendly: We're committed to environmentally responsible car disposal and recycling.
Local Convenience: Serving Boondall and nearby areas for your convenience.
Experienced Team: Our professionals are experts in the field.
Free Towing: We offer complimentary towing services.
All Car Models: We accept all makes and models, regardless of condition.
Instant Quotes: Get quick and accurate quotes.
Customer-Focused: Your satisfaction is our priority.
Licensed and Insured: We're a licensed and insured car wrecking service for a secure transaction.
Boondall Auto Recyclers
Welcome to Qld Wreckers, your trusted destination for top-notch automotive solutions in Boondall. Our dedicated team at Boondall Auto Recyclers specializes in providing high-quality services that cater to all your automotive needs. As the premier wreckers Boondall has to offer, we take pride in our commitment to environmentally responsible practices.
We are your go-to Boondal Wreckers for cash for cars, efficient car removals, and a wide selection of quality auto parts. Whether you're looking to sell your old vehicle or find affordable car parts, our experienced team is here to assist you.
How to Sell My Car in Boondall?
Contact Us: Reach out for a quick quote via phone, email, or our online form.
Accept the Offer: If you like the quote, accept it.
Get Paid and Tow Away: We'll pay you on the spot and remove your car for free.
Free Car Removal Boondall
For hassle-free and reliable free Car Removal in Boondall, look no further. Our expert team at QLD Wreckers is here to assist you. We offer a quick and efficient car removal service, ensuring you can say goodbye to your unwanted vehicle without any cost or inconvenience.
Whether your car is old, damaged, or simply no longer needed, our free car removal service in Boondall is the solution you've been looking for. Contact us today to schedule your hassle-free car removal and experience the convenience of our services.
Contact Us to Experience the Best Boondall Wreckers
To discover the unparalleled services of the best Boondall Wreckers, simply reach out to us at QLD Wreckers. Contacting us is effortless; you can connect with our dedicated team through a quick phone call, an email, or by conveniently filling out our online form.
Whether you're looking to sell your old car, acquire quality auto parts, or experience our top-notch car removal services, our team is ready to assist you. Don't hesitate—get in touch today to unlock the full spectrum of automotive solutions tailored to meet your needs. Choose QLD Wreckers for a seamless and rewarding experience in Boondall.
Call us: (07) 3393 9929
Email: info@qldwreckers.com.au