Car Wreckers Ipswich, Qld
Do you live in Ipswich? If so, you would agree that it is a beautiful place full of good folk. If as well as living in Ipswich, your car is breaking down all the time, and it has begun to cost more to maintain than it would to replace it with a vehicle that doesn't break down all the time, you are a prime candidate for our services.
We are Qld Wreckers Cash for Car Company in Brisbane, the leading car removal service for Brisbane and all the surrounding towns and cities. We pay up to $9999 for vehicles, the amount depending on the make, model and condition. If you want to take advantage of our immense levels of expertise and skill, then you need to call us on 07 3393 9929, alternatively fill out the form that you can find on our website.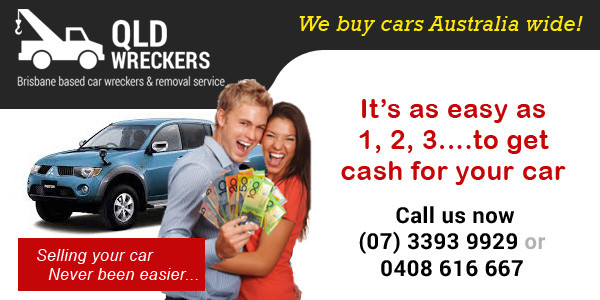 We Wreck All Kinds of Vehicle through Ipswitch
We will not reject your vehicle for any reason. That means that if it is in the worst condition imaginable, we will still purchase it off you. This is because if it doesn't have any working parts it will still have value in the scrap steel that we can work with. Get even more value using cash for cars Ipswitch service.
Do you worry that we won't be interested because your vehicle isn't a car? Let us reassure you that even if the automobile that you want to sell us is a 4WD, truck, van, SUV or Ute, we will gladly pay handsomely for it.
We Wreck Every Make You Can Think Of
If someone asked us to name one brand of automobile that we wouldn't buy, then we would have to politely decline, because there isn't one. We purchase all of them. This includes BMW, Volkswagen, Peugeot, Ford, Chevrolet, Chrysler, Tesla, Nissan, Mazda, Lexus, Toyota, Holden, Honda, Isuzu and Hyundai.
Free Removal QLD-Wide
We want you to get the most out of our Qld car removal service as possible. This goes for amounts of convenience as well as money. Making you transport the vehicle to our premises would run counter to that desire. So with that in mind, we have made it our mission to service every town in the area of QLD.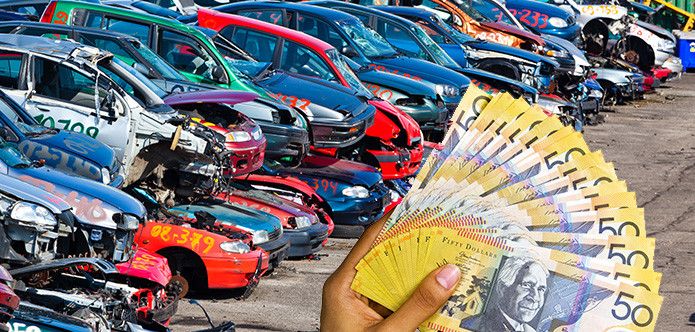 This includes such towns as Gympie, Gold Coast, Emerald, Sunshine Coast, Warwick, Townsville, Yeppoon, Cairns, Nambour, Toowoomba, Bongaree, Mackay, Mount Isa, Rockhampton, Maryborough, Bundaberg, Herver Bay and Gladstone.
Car Parts for Sale in Ipswitch
We get such a huge range of automobiles in for dismantling and recycling that it is inevitable that we should have such a giant selection of top quality second hand auto parts. So if you are currently repairing your vehicle and in order to do so, you require a specific car part, the likelihood that you would find it here is extremely high. Call now or book online via the form on our website.