Nissan Wreckers Brisbane
Do you have a Nissan vehicle that is rotting and deteriorating somewhere on your property? Is your old Nissan vehicle unregistered, flood damaged or maybe smashed in a bad road accident? Do you want to sell your old or damaged Nissan car for a fair amount of cash?  If you find yourself in any of these situations. The reliable QLD Wreckers team is there to help you with their easy and safe cash for car services.
We here at QLD Wreckers are the leading and most trusted Nissan Wreckers in Brisbane. We are specialised in buying and removing unwanted Nissan automobiles for over 20 years now. Thus, we take great pride in being recognised as one of the most outstanding and sought after option for selling used, scrap or broken Nissan wheels in Brisbane and its immediate regions.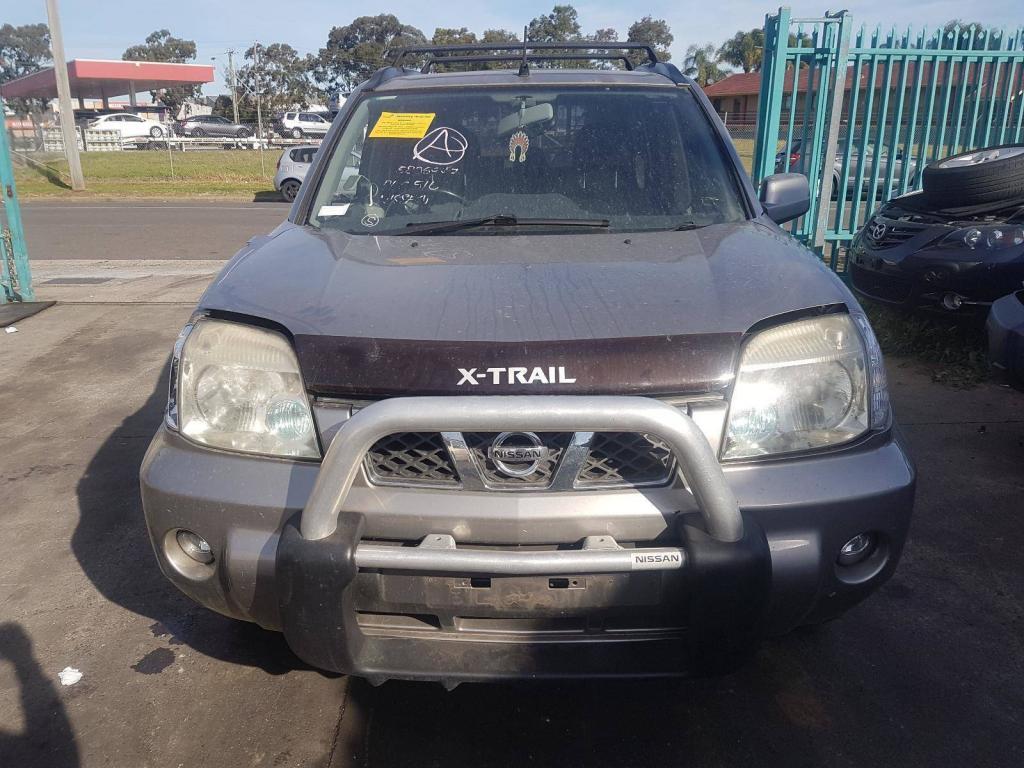 Why sell your scrap or junk Nissan to QLD Wreckers?
We have been operating for more than 20 years as a licensed and authorized cash for cars company in Brisbane. During our previous years of service we have dealt with a large number of happy clients throughout Brisbane. That is why, our Nissan dismantling, disposal and recycling services are considered highly dependable and most of the people recommend us. Our splendid cash for car services are not only restricted to buying a Nissan makes and models because also deal with a huge range other brands as well.
Furthermore, the satisfaction of our valuable clients is our major priority. And, we strive our best to provide our customers the best possible experience and fair cash deals when they sell their old rusty vehicles to us. Our indigenous auto wrecking and recycling services are accessible through all the areas of Brisbane, Toowoomba, Sunshine Coast and Gold Coast. We promise to offer the best price offers and we can come to you in no time to offer free auto removal from any location in Brisbane.
Sell your unwanted Nissan car, van, SUV, 4WD, Ute or truck for big bucks
At QLD Wreckers, we pay stack of cash up to $10'000 for all types of Nissan vehicles and sub-models. But the price can definitely change depending on certain attributes of your automobile like the km's it has travelled, the make and model, its age and the amount of disrepair in it.
However, we assure to pay you a competitive and a precise cash offer which you will certainly like. And, if needed, we can also do on the spot price match. So, if you are a resident of Brisbane and looking to sell your not working or unregistered Nissan vehicle for a great price, you can't go wrong in selling it to us.
We want to buy and dismantle any model of Nissan
As we have a team of experienced Nissan dismantling, disposal and recycling specialists, we pay a fair cash for complete range of Nissan models. Unlike other private buyers, we don't give any unnecessary headache to our clients by disqualifying your vehicle based on its make and model. We shell out good money for all models such as Nissan Serena, Maxima, Pulsar, Primera, Cefiro, Silvia, Bluebird, Terrano, Fuga, Sentra, Tiida, Navara, Datsun, Avenir, Skyline, Sunny, Diesel trucks, Elgrand, Patrol and so on. Check out the full list of Nissan vehicles.
However, if you have an old Japanese automobile and you don't know its model, don't hesitate in selling it to us as our experts will take care to find out its model.  
Rapid and Hassle-free Nissan removal services in Brisbane, Qld    
The crew at Qld wreckers, provide speedy and fuss-free Nissan wrecking and removal services to all the locations of Brisbane and its surrounding suburbs. This includes Ipswich, Rocklea, Rockhampton, Toowoomba, Gold Coast, Logan, Sunshine Coast, Townsville, Caboolture and Warwick. Adding more to our reliable car towing facilities. We provide quick on the spot cash payments. This is a great news for people who are in desperate need to sell their vehicles for fast cash. When dealing with us you don't have to worry for your cash payment being delayed.
In addition to this, we will not ask you to do any hard work to arrange all the legal paperwork or transport your vehicle to our business place. As our highly efficient staff take care of both the things and we don't even charge any towing charges or administration fees.
All conditions of Japanese vehicles wanted – dead or alive
We offer highly dependable auto wrecking solutions for all Nissan makes and models. Regardless of the disrepair in it. Whether your vehicle is broken, scrap, unregistered, badly worn-down, damaged in an accident or not-roadworthy. We will be more than glad to offer our professional services to you.
Therefore, if your vehicle break-down in the middle of the road. You can enjoy our specialised pick-up service from any location in Brisbane and its immediate areas. We will usually arrange a quick removal service on the same day when you'll call us. Interestingly, we make sure to pat the most generous cash for Nissan vehicles irrespective of their state.
Trusted Nissan Dismantlers and Recyclers   
We take great pride in being popular as the best Nissan Wreckers and Recyclers in the town. We not only remove undesirable automobiles, but we also make sure to dispose them so that they don't cause any harmful pollution in the environment and its surroundings. After buying automobiles, we first dismantle them and salvage the parts that are useful. Along with this, we also sort out the components and other items that are non-recyclable. We dispose them by using green standards that are safe for the environment.    
Affordable second hand Nissan parts
If you are need of affordable and reliable parts or accessories for your vehicle. Feel free to access our huge inventory. We are keeping a great variety of Nissan parts and accessories that offer quality performance. And, even if we don't have your desired spare part in our stock, we can get it from our huge network of dealers in Brisbane. There is no need to worry, if you are not able to find the component you want in our inventory.
In addition to this, we provide 100% verified and recycled used spare parts with a limited warranty from 30 to 90 days. However, it may vary according to the features of parts and components you choose to buy.  
Get the free Nissan valuation in Brisbane
With our help, you can get your automobile as quickly as possible. So, don't delay anymore to have your old clunker removed. As a leading Japanese dismantlers, no matter where you are residing within Brisbane, we can collect your old ride and pay you instant cash at your doorsteps. Contact us and talk to our friendly customer support executive today. Free phone us at: (07) 3393 9929 or 0408 616 667 or alternatively get a free online quote online by filling out our appraisal form.