Hyundai Wreckers Brisbane
Selling Hyundai's has never been easier since QLD Wreckers broke onto the cash for car scene. We are Brisbane's leading Cash for Cars Company, and we humbly accept that title, as we earned it by accumulating over twenty years of experience in the field. We offer the best cash offers through Brisbane and an immediate suburbs and happy to do the price match at the spot.
As a leading Korean Wreckers, we enjoy alleviating our customers of their junk Hyundai burdens, while paying them competitive sums of money at the same time. It's what gets us up in the mornings. So if you happen to be one of those unfortunate enough to have an unwelcome Hyundai truck, car, SUV, 4WD, van or Ute at your property, think of us as the junk car exterminators, only we pay you.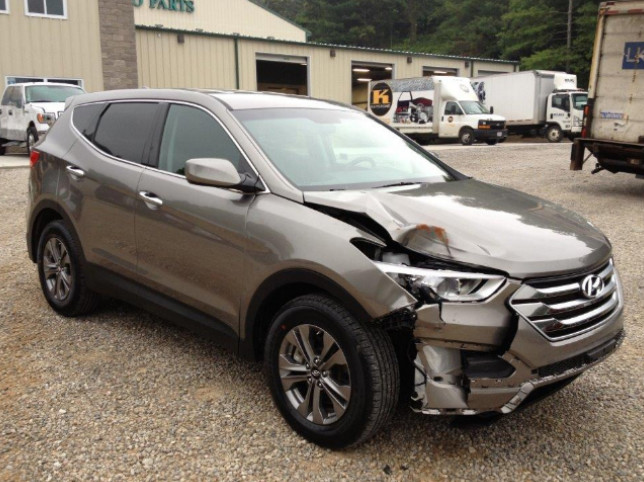 We Buy All Hyundai Models – Cars Wanted Everyday
There is no Hyundai that is unwelcome on our yard. We don't want less vehicles, we want more. So if your Hyundai is a Genesis, Atoz, H-100 Van, Accent, Libero, Porter, Lavita, Starex, Coupe, Stellar, Galloper, 30-40 Wagon, Grandeur, Scoupe, Sonata, Santé Fe, Tucson, Excel, Elantra, Lantra or Terrican, it makes no difference to the likelihood that we will buy it. If you don't find your Hyundai model here, do not panic! We can buy all models, but it is hard to mention all of them here.
Free Removal throughout Brisbane
Among the services that we offer to our customers in order to entice them is our free removal policy. You will be relieved to learn that we don't make our customers transport the vehicle that we just bought to our salvage yard. Instead, we do it. And it costs you nothing. This is a huge plus for all those folks whose cars are no longer in working order. Qldwreckers car removal services are easy to book and fast to perform.
We Buy Hyundai's in Every Condition – Dead or Alive
Normally, when selling a vehicle of any sort, it is standard practice to worry about the condition, as prospective buyers will be put off if the vehicle is in any state of dis-repair. This is entirely understandable, but here at QLD wreckers we aren't buying cars so that we can drive them. We want to recycle them. So we don't care about the condition it is in. If it has reached junk status through severe levels of damage, whether age or accident related, we will buy it. If it is merely a used vehicle and works perfectly, we will buy it.
Used Parts at Affordable Prices
We have a huge range of high quality second hand auto parts for sale, so if you are after affordable parts to fix a vehicle you will surely find it here. One of our team will even help you find it. Find out all about cash for cars Hyundai Wrecking & Spare Parts. We are keeping the massive inventory of Japanese, European, and American & Korean auto spare parts that always sell with limited warranty.