When it comes to trading-in a car most of the owners don't like the idea of spending their time in haggling over its price. But still every seller wants to get as much cash as possible for it and the dealer is always willing to give as little as they can.
Overall, it is very difficult to create a win-win situation. So, How to squeeze more money out of your old car while trading-in?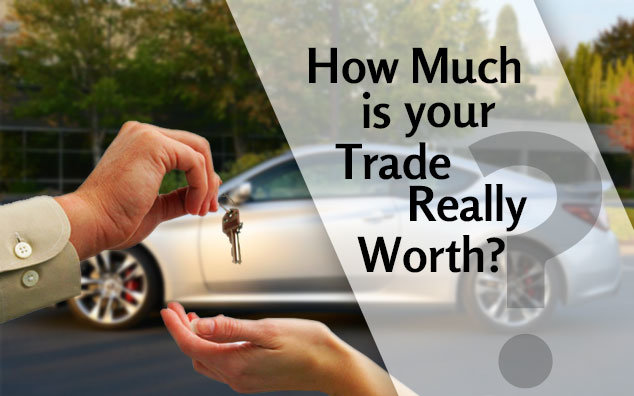 Here, have a look at best tips to get top cash for cars while trading in:
1- Don't mention your trade-in
When buying a new automobile people often make one common mistake of mentioning about their trade-in to the salesperson. And, the dealer eventually starts looking around the vehicle and noting down all sorts of things about it.
But actually, they simply figure out how to deal with the new car and trade-in vehicle so as to make maximum profit. And finally, when the paperwork comes out, you might get very confused and this may fluctuate your trade-in price. This gives an opportunity to the dealer to pay you very little trade-in value, while making you pay good money for the new vehicle.
Therefore, never mention about your trade-in until you have negotiated the final price for the new vehicle.
2- Explore the current rate
Before you begin to trade-in your vehicle it is a smart idea to know its going rate. These days there are various smart technologies like smart phones through which one can easily accomplish this task. Search around and find out the exact make, model and manufacturing year of your vehicle. You may use online to know the realistic price of your automobile. If you are selling your car to Wreckers then you might get in touch with Qldwreckers where you will get the best cash price in Brisbane, Qld.
3- Get your vehicle detailed
Taking your automobile to the auto body shop can add dollars to its worth. If you are not time-poor you can do it on your own, but professional detailing will make it look appealing.
However, make sure to get it thoroughly cleaned up from inside-out. This includes polishing the tyres and adding tyre-shine, removing stains from carpets or seat covers, cleaning all the windows and mirrors, vacuuming the carpets and mats, and lastly spraying a little aerosol inside it.
4- Get all the major problems fixed
If your automobile needs some repairs, don't procrastinate in spending a few dollars. Because doing all that will increase the trade-in value of your vehicle.
Therefore, if your wheels require any major or minor repairs like fixing of broken wipers, mirrors or headlights, get them done.
5 – Fix all dents, scratches and dings
When buying an automobile the first thing that is noticed by used vehicle dealers is the exterior of the automobile. Even if it is running smoothly, the sight of dings and scratches (if any) on its body can put-off the buyers for it.
This is because they will have to get all that fixed and will be willing to pay a lower sale price for it. So, get the automobile shine with a few coats of polish and boost its worth.
6 – Choose the right time to trade-in
Generally, some cars can be sold at any time of the year. But while selling sporty cars, SUVs and 4WDs one need to consider the time of selling it. As it can greatly affect their sale price. For example, in winter season, the demand for AWD and 4WD automobiles rises. Consequently, their prices also increase.
In contrast to this sport automobile and convertibles have great demand in summer season.
7- Organise all the legal documents
If you keep accurate paperwork of the automobile in order, you will definitely get a good deal for it.  Just make sure to keep all the previous and current service and repair bills, auto's history, upgrades and other relevant paperwork in order. This will give you an opportunity to ask the best and fair price for it.
8 – Get multiple offers
Before you step foot in any dealership to trade-in cars for cash, make sure to get quotes from various dealers. This way you can compare their quotes to and get an accurate value for your used machine.