Cash For Used Trucks
Do you have an old truck that has reached the end of its lifespan after serving you with great many years of faithful service? Then, you might find it hard to say goodbye to it. And that is why, the squad at QLD Wreckers in Brisbane will buy your old truck in exchange for the generous amount of cash. It does not matter whether it is old, broken-down or half eaten by rust, we will be glad to take it off AS IS.
At QLD Wreckers, we are the Brisbane's number one truck cash buyers and we offer wrecking and recycling services that are truly remarkable. More than this, our professionals promise highly convenient truck removal services in the whole Brisbane region.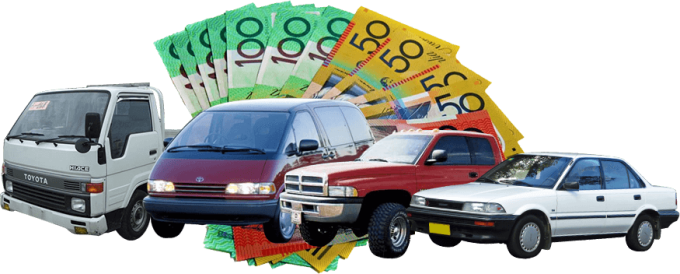 Free Truck Removal for Cash
As a busy truck wreckers in Brisbane, we offer hassle free removal services. For people who are stuck with unwanted commercial vehicles that are no longer in a running condition. This service offers ultimate convenience to truck owners whose vehicles are simply not worth fixing. So they want to get rid of it before it's repairs start costing you a huge amount of money. There will no charges nor will we deduct any extra fees from the amount of money you will be paid in return of your vehicle.
Free Quotation – Truck Valuation Online
While dealing with QLD Wreckers, you can expect to get the best cash price for your commercial vehicle. When you will talk to our representatives, you will just need to give all the essential details pertaining to your truck. This includes the make, model, year and shape or condition your vehicle is in. This will help our appraisers to give an accurate assessment of your vehicle's worth. We will provide you a free quote and without any obligations for you to continue the process. If you are not satisfied with the cash offer.  However, feel free to discuss the price for your truck with us at any time.
All Trucks are welcome – Any Condition
It really does not matter whether your truck has been smashed in a major accident. Or it has simply lost the struggle with time and is just too worn-out. Because we will be more than happy to accept it with any level of damage. We believe that there is not a level of disrepair that leaves an automobile completely worthless. Even if it is completely eaten by rust. There is still some valuable parts or scrap metal that we can salvage from it. Which is why, we also offer good cash for every vehicle, regardless of its condition.  
All Trucks Wanted – Any Make or Model
If your heavy commercial vehicle is an Iveco, Hino, Kenworth, Isuzu, Mazda, Nissan, Toyota, Freightliner, Mitsubishi, Dodge, Fuso or any other popular brand, we will buy it. This is because there is no reason for us to refuse any make or model. Our knowledgeable staff understands that all trucks deserve the same treatment, no matter what model or brand it is.
Contact the premier truck cash buyers in Brisbane today
You can enjoy the free valuation of your vehicle from the comfort of your luxurious home. Just use any of our numbers – (07) 3393 9929 or 0408 616 667 or online form given on our website to get in touch with us. Generally, we will get back to you within 24 hours or so.