Cash for unregistered cars in Brisbane
If you have an old vehicle that requires immediate selling, you can sell it easily and quickly if you choose to sell it to us. We are QLD Wreckers and we are Brisbane's leading buyers of unregistered cars. Our crew offer only the fairest and most accurate amounts of cash for your used car, truck, Ute, van, SUV or 4×4. We pay up to $10'000. If you want to get a quote, call us or visit our website and fill out the quote request form.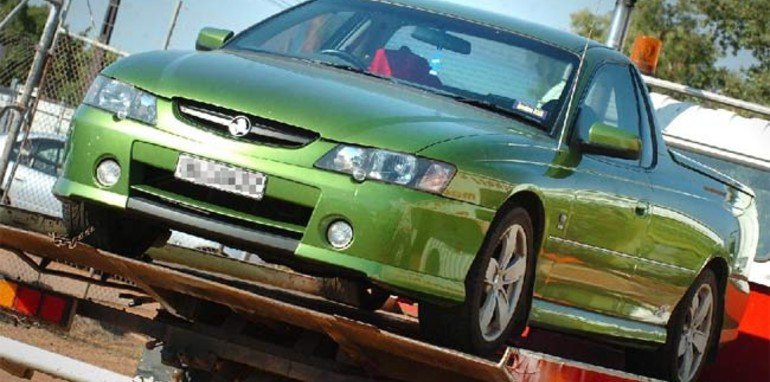 Unregistered vehicles can get up to $10'000 cash
Have a used car? Need to sell it as quickly as possible? Is it for the purpose of making room on your property for an upgrade? If you are tired of answering these questions in the affirmative, then you can't go wrong by getting in touch with us. We are more than willing to pay up to $10'000 for your second hand vehicle if it is in the right condition.
Get instant cash on the spot plus free car removal
After getting in touch with us and getting an offer, we will make our way to your place of residence. You don't have to go anywhere, just be there when we arrive to hand you the cash. After you place the cash enthusiastically in your wallet, we will have all the equipment ready to remove the vehicle in question from your property.
This is a service that is a life saver for folk whose car, truck, Ute, SUV, van or 4×4 is in a state of disrepair that has left it unable to drive anywhere. Don't pay to have it transported to a junk yard. That would be a mistake, since we are here to do it for you for free.
We want unregistered cars of any make or model
These are just some of the makes we buy: Holden, Honda, Kia, Land Rover, Mitsubishi, Jaguar, Isuzu, Jeep, Chrysler, Renault, Skoda, Volkswagen, Ford, Citroen, Daewoo, Hummer, Toyota, Lexus, BMW, plus many, many more.
As well as accepting cars of any make and model, we are in the great habit of welcoming vehicles that are in any condition whatsoever onto our salvage yard. You will not have to prepare your auto for sale in any way whatsoever in order to have it sold to us.
Hassle-free car selling process to QLD Wreckers
We are the top Brisbane cash for cars service that buys unregistered vehicles. We are fully licensed and insured and have a solid reputation. When we look at a vehicle we look at the whole vehicle, assessing the parts to see how many of them are salvageable and how much they are worth. If you require a quote, call us at 07 3393 9929 or 0408 616 667. Or you may like to fill out the quote request form that we have displayed prominently on the main page of our website.
If you need fast and easy unregistered old car removal, call us today!