Cash for flood damaged cars in Brisbane & free pickup
A flood can be a terrible thing for anyone to experience. They cause havoc in every-way one can imagine, including the damage of homes and infrastructure. But let's not forget cars, though. When flooding is bad enough, formerly good cars turn into junk automobiles. But no matter how badly ruined your car is as a result of a flood due to extensive water damage, we here at QLD Wreckers will buy it off you.
All you need to do is contact us today and you will be rid of that water damaged vehicle within the same day. The electricals may be completely fried, the engine is ruined and the floor boards may be completely waterlogged, but we will still buy it off you.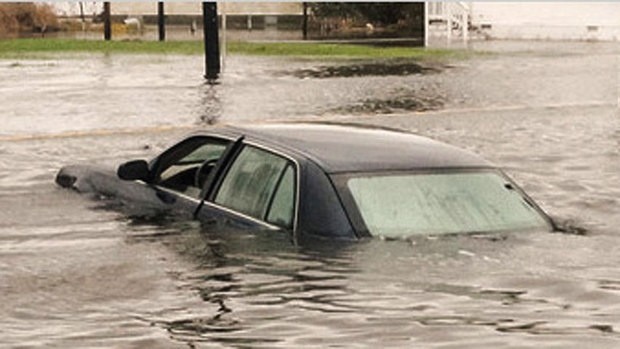 We pay top cash for cars damaged in floods
We don't only buy cars that have been the victim of a flood. If your Ute, truck, van, SUV or 4×4 have been through a flood and no longer has any use due to the extreme level of damage that has resulted, we will pay top dollar for it.
Finding out how much your flood damaged vehicle is to begin with is an incredibly easy process to go through. All it requires from you is to make a phone call or visit our website. Call 07 3393 9929 or 0408 616 667, or fill out an online form that you are able to find on the main page of our site. Inform us of the make, model, age, and condition of your wheels and be prepared to get a free no obligation quote.
Parts are recycled and refurbished
We have a team of pros that look at your car and assess what parts and components on it are worth salvaging. If on the rare occasion there aren't any, we can still salvage the steel as scrap metal. This is the major reason why we buy all vehicles, regardless of their condition. You don't have to worry about what state of disrepair your vehicle is in, unlike when selling via other channels. We will buy your car regardless.
No need to pay for removal – Free car removal service
Normally, if you want to sell your vehicle to anyone and it is a junk vehicle. You will need to pay to have it transported to the buyers. And that transportation will cost you money. But not with us here at QLD Wreckers, we will come to your place, or where-ever the flood damaged vehicle is located. After we pay you top cash for the car on the spot. We will then transport the vehicle on our own dime back to our place. Our free car removal service in Brisbane is easy and stress free.
Any damaged vehicle 's make or model
If you are concerned about whether or not we will buy your flood damaged vehicle due to it not being a Toyota or Mazda, don't worry. We don't limit ourselves to a small amount of makes. We buy each and every one. Honda, Holden, Suzuki, Peugeot, Volkswagen, Kia, Audi, Lexus, BMW, Ford, Subaru, Mitsubishi, Nissan, General Motors and Hyundai are just a few of the makes we buy.
So contact us today and sell your flood damaged car the quick and easy way!