Is that an old Hyundai taking up valuable room on your property? You must not know about the existence of auto removal companies, otherwise you would have used one to have that old beast removed long ago.
The wise thing to do now would be to hop on the net and look up cash for cars companies, or vehicle removal companies, in your area. Call one up and you will have that old Hyundai ejected from your life forever.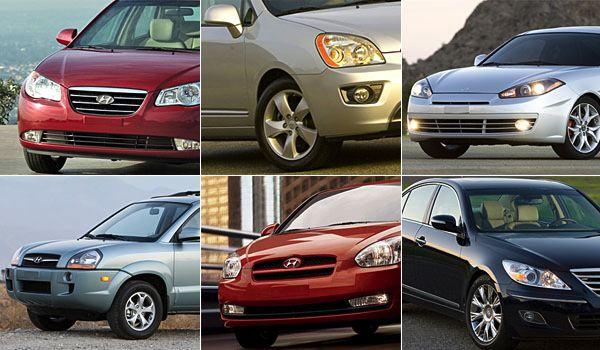 Free Removal of Your Junk Hyundai
You might be thinking that you simply can't afford to have it removed right now. Maybe times are tough, maybe you are between jobs. Whatever your situation is, you will be relieved to know that auto removal guys don't charge a dime for the removal of the vehicle.
This is probably because they will be making money from the recycling of said Hyundai. So making you pay for them to make money just seems obscene. The only concern about the hiring process is, you should be looking for the reputed and responsive Hyundai Wreckers who can get rid of your vehicle for no additional hidden charges.
Cash 4 Cars Australia
Now for the real surprise. Not only do they not charge a single cent for the removal of your Hyundai, they will actually buy it from you. So you will be getting cash instead of losing it. This is why auto dismantling firms are sometimes referred to as cash for cars companies.
Call or Visit Online for Free Quote
This is the most convenient and easy way to dispose of a junk vehicle of any kind, whether it is a truck, van, Ute, SUV or 4WD. You don't have to lift a finger, and they will do all the paperwork for you as well. All you need to do is call them or visit their website to fill out their form, and you will get a free no obligation cash quote.
Hyundai's can be in Any Condition
It makes sense to think that the worse the condition of a vehicle, Hyundai or otherwise, the less likely a buyer will be willing to buy it. This simply isn't the case with cash for cars companies. They will buy the automobile regardless of how badly its damage is. All states of disrepair are fair game when it comes to these people, making selling your junk vehicle as easy and simple as making toast.
They Even Sell Affordable Used Parts
If you are looking to buy a part for your car, but you don't want to have to forego rent for a month in order to do so, then you would be wise to check out the inventory of used parts at your local car removal company. They don't compromise on quality either.
Never miss the opportunity to get the Hyundai auto parts online quote from Qld Wreckers because you can't find it better than it.