Cash for broken cars Brisbane Wide free removal
If you have a car that isn't running due to some level of disrepair, it is normal to weigh up the pros and cons of having it repaired versus selling it. Usually it comes down to cost. If your calculations lead you to the inescapable conclusion that you would be paying more to repair it than to buy another vehicle, you need to get rid of the broken one.
But not buy paying a tow truck or similar to take it to a land fill. You can still sell it. You might find the idea daunting if you think the only way to do that is private. But we here at QLD Wreckers want to buy your broken car.
Get an accurate and obligation free quote today
Are you curious as to how much we will pay for your broken vehicle? Finding out couldn't be simpler. Call us at one of these two numbers: 07 3393 9929 or 0408 616 667. If doing these things online is more your style, we have a quote request form, especially for good folk like you. Either way, you can expect to get a fair and accurate price quote after you inform us of the make, model, age and condition of the vehicle.
We buy your broken cars and always strive to pay more than anyone else in Brisbane, Gold Coast, Toowoomba, Sunshine Coast and more.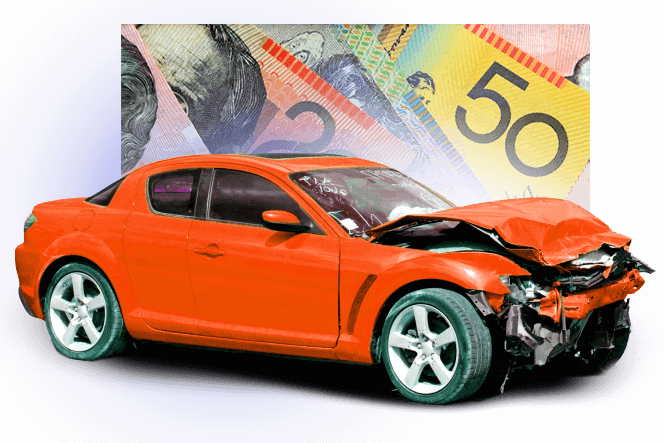 All makes and models are wanted to buy
There is no make or model that we are in the habit of rejecting for any reason. This would limit the amount of business, we are able to do. So with this in mind, whether you own a Subaru, Holden, Mitsubishi, Peugeot, Mazda, Toyota, Ford, Kia, Audi, BMW, Honda, Hyundai, Suzuki, General Motors, Isuzu, Daihatsu, Mercedes Benz, Lexus, Nissan, Skoda or any other make, we will buy it. The same goes for models.
We buy broken cars in all conditions
Here at QLD Wreckers we value cars based on the parts and materials on it that we can salvage. There is always some value in a car no matter what condition it is in. It might have been in a flood. It might have been in a serious accident, totalling it completely.
None of these calamities will change the fact that there are components and parts as well as materials such as steel that can be removed and refurbished for future sale. So it matters not what condition your broken vehicle is in, we will buy it off you regardless.
Broken car removal service Brisbane
We don't charge our customers for the removal of their vehicle. Instead, we complete it free of charge. A great service for everyone, including people whose vehicle is not running. You don't need to worry about how the car is going to be transported to our salvage yard. Whether you live in Rocklea, Warwick, Gold Coast, Ipswich, Rockhampton, Caboolture, Townsville, Sunshine Coast, Toowoomba or Logan, you will not have to pay a dime for our Brisbane car removal services.
Contact your local Brisbane Auto Wreckers
Call us at 07 3393 9929 or 0408 616 667 and we will give you a quote in no time. Don't put up with that old broken vehicle a moment longer and sell it to us!