Car Wreckers Sunshine Coast
Car Wreckers Sunshine Coast
Call now at (07) 3393 9929 or 0408 616 667 for all used car parts inquiries in Sunshine Coast.
Got an old or junk vehicle that you no longer required? Have you ever had a hard time to find a shop for second hand car parts in Sunshine Coast? Car Wreckers Sunshine Coast might just be the answer you've been searching for! Located in Sunshine Coast, Queensland, we have a knowledgeable auto wrecker's team ready to support you with your automotive requirements.Check out cash for cars Brisbane, if you need more information about our Brisbane branch services.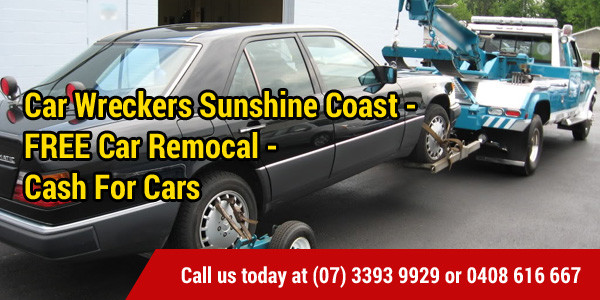 Get up to $10,000 cash for cars, vans, Utes and trucks now!
Make some good money with Sunshine car wreckers in Queensland. Get the maximum cash for your scrap vehicle with guarantee. We beat our competitors in a flash. Check out the Van Wreckers page for more details. Feel free to compare our estimations with other companies. If someone beats our price then we are ready to beat them back, only genuine requests will be considered though. Fill out the quote form or give us a call at (07) 3393 9929 or 0408 616 667 for more detailed estimations. Contact scrap metal dismantlers.
FREE Car Removal anywhere in Sunshine Coast
Absolutely free car removal anywhere in Sunshine Coast now. Book your FREE appointment in advance so that we can give you our timely services straight away. Please make sure that you should have your personal and vehicle details handy before giving a call or filling up a form. Quote on the phone would be fully relayed on the vehicle details that you provide so, make sure that you provide the accurate details to avoid any confusions.
Contact us now, No obligations
Either give us a call at (07) 3393 9929 or 0408 616 667 or fill out the quote form on the website and we will get ASAP to you ASAP. In case, we unable to pick your call, feel free to leave the message with your contact number and one of our friendly staff will get back to you within 24 hours. There is no charge of getting a quote so why not take the one and compare with others?
Check out Car Wreckers Gold Coast page for more information if you are living anywhere in the Gold Coast.
Additional Important Information
Cancelling your vehicle's registration