Car Wreckers Rocklea, Brisbane
If you are living in Rocklea and you have had enough of the unsightly monstrosity that is the junk car residing on your front lawn, don't despair. QLD Wreckers are here to buy it off you.
Here at QLD Wreckers we buy all manner of vehicle. We are the premiere Cash for Cars Company in Brisbane, and as such we are proud to pay up to $9'999 for vehicles of all kinds. This includes Utes, SUV's, 4WD's, cars, trucks and vans. If you have an old or unwanted vehicle that you want to sell quickly and without any fuss, call us at 07 3393 9929 or fill out the form on our website for a free cash quote. Check out our cash for cars Rocklea page for more details.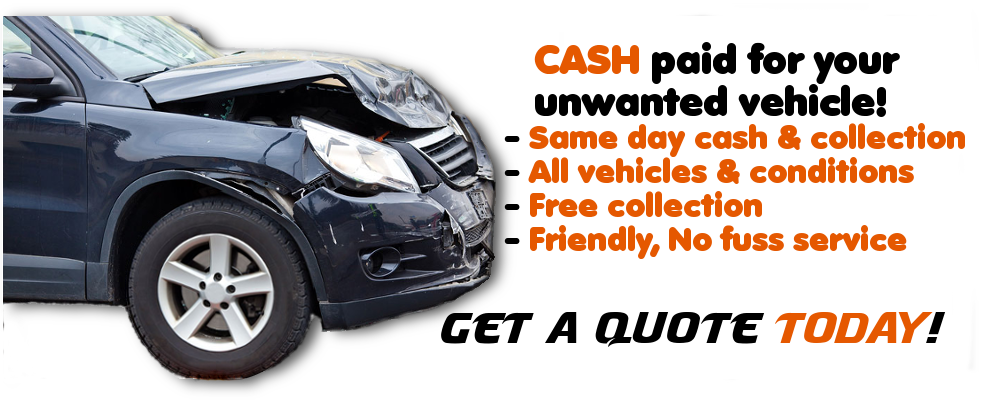 We Wreck All Makes and Models
Don't operate under the assumption that we only buy certain brands and not others. The truth of the matter is that we will buy all brands any and all make of vehicle. This is because rejecting certain vehicles based on who made them would be bad for business.
This includes such iconic brands as a Subaru, Holden, Honda, Isuzu, Nissan, Mazda, BMW, Volkswagen, Mitsubishi, Hyundai, Peugeot, Ford, Chevrolet, Tesla, General Motors and so on.
We Will Remove Your Vehicle for Free
One of the important things we want to provide our customers is convenience. If a customer has a car that doesn't run, and would cost more to repair than it would to buy a new one and that is why they are selling to us, the likelihood is that if we didn't remove it for free, they would have to pay to have it moved to our salvage yard.
Not only would this cost you, the customer, money, but it is extra hassle and effort that you need to bring to the process. Instead of making you do it, we will take on the responsibility of removing the car. Everyone wins.
We Service the Entire State of QLD
There isn't a location in QLD that we don't go to in order to serve our valued customers. Some of the areas that we go to are: Warwick, Mound Isa, Mackay, Emerald, Yeppoon, Bongaree, Rockhampton, Toowoomba, Gold Coast, Nambour, Townsville, Cairns, Sunshine Coast, Bundaberg, Hervey Bay, Gladstone, Maryborough, Tingalpa and Gympie.
Second Hand Auto Parts for Sale
Are you currently on the lookout for a specific car component with which you would use to make your car able to transport you to work each morning once again? Then look no further than our giant range here at QLD Wreckers. We sell the best used parts at competitive prices. Call now and book that part that you need to make your car run again.