Buying Cars Vans 4WDS Trucks Utes
Buying Cars, Vans, 4wd, Trucks and Utes – QLD Truck Wreckers Brisbane
QLD wreckers are not limited to cars, we pay good cash for vans, trucks, 4wd's and Utes as well. No matter, what make or model your vehicle is or what condition it is in, we pay up to $10'000 cash when one of our expert drive arrives to pick up your vehicle. You can visit us too, and get the cash on the spot. Get the FREE, no obligation estimation by filling a quote form on the right hand side of the website OR give us a call at (07) 3393 9929 or 0408 616 667.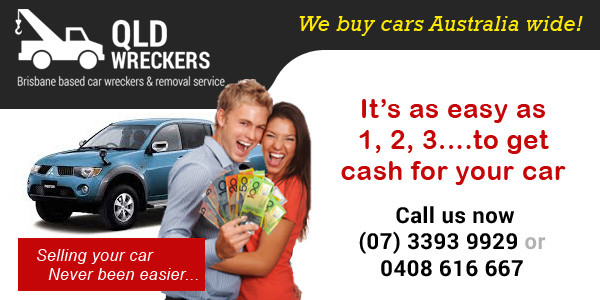 Cash for vans – Get the maximum amount for your junk VAN in Brisbane
Not really sure what to you with your broken or old VAN? Afraid of getting charged a huge fine for the low emission zone in effect in Brisbane? Sell your VAN to QLD Wreckers and throw out your all stresses and afraid. In addition, you should be eligible to make some money that you can either incorporate into your business needs or can plan a new vehicle for your company. We offer van removal from your own location in sunshine coast, Gold Coast, Brisbane, Qld. Check out Car Wreckers Gold Coast for more details.
Truck Wreckers Brisbane – Wrecking and dismantling for all make of trucks
Our Brisbane truck wrecking team offer top cash for all make of trucks and provide totally free truck removal service anywhere in Brisbane, Queensland. We buy all manufacturers of trucks like Hino, Mack, Ford, Nissan Diesel UD, Fuse and Volvo. If your truck is too broken and unsure about the make or model, feel free to give us a call and we will find out and give you quote to buy your truck.
You just call away to get the estimate for your broken or junk truck. Give us a call at (07) 3393 9929 or 0408 616 667 or fill out one of our quote form on the website.
4WDs and Ute Wreckers in Brisbane, Queensland
We are buying 4wds vehicles and Ute for the great price as well. Inquire for your vehicle today and get the quote on the phone. Give us a call at (07) 3393 9929 or 0408 616 667.
Also visit, used car parts Brisbane, if you need a replacement part for your vehicle.
Apart from that, we buy junk boats, Jet-ski and broken private planes as well. Give a call to truck wreckers Toowoomba for all the 4wds and trucks related inquiries.
For any other inquiries, either fill out our contact us form or feel free to give us call at (07) 3393 9929 or 0408 616 667 and one of our expert staff members will back to you ASAP, if you are trying to contact during the busy hours then please allow us at least 24 hours to get back to you.
More information on Wrecking of Trucks
Truck Wreckers Brisbane
Wikipedia information about list of manufactures
Toyota Wreckers Brisbane
Sell Your Car Today