Buying All Brands Toyota Mitsubishi Nissan honda Japanese European American
Buying All Brand Makes and Models – Car Wreckers Brisbane
If you have decided to sell the broken, junk, scrap or old car, then don't worry about the brand of the vehicle. We buy all major makes and models, if you are unsure about your brand, feel free to give us the call at (07) 3393 9929 or 0408 616 667 or bring the vehicle to our scrap yard and we will give you an exact quote for that. Book a FREE pickup with QLD Car Wreckers Brisbane Company and throw your unwanted stress away. We wreck all major bestselling brands, for example: Japanese, European and American vehicles.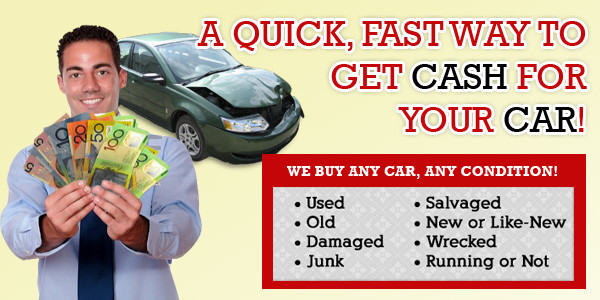 Do you want to sell your old Mazda car at competitive prices? You can trade it with the great cash by dealing with Qld Mazda Wreckers based in Brisbane. We pay good cash for the Mazda cars and offer free removal from your location. We do not care about the condition of the vehicle, even your Mazda is accidental, scrapped or in leaking condition, we will buy and pay the cash…
Toyota is certainly the most reliable and best-selling brand in the automotive history. The good thing is that you have a good chance to get the top dollars for Toyota vehicles compare to other brands. We buy all popular Toyota models like Aurion, Belta, Corolla, Estima, Granvia, Rav4, Yaris, Fortuner and Land Cruiser. If you have any other Toyota brand, then let us know and we will buy and pay you up to $9,999 cash on the spot…
We just buy all the models of Nissan brand and pay you great cash in return. Don't worry about the condition, we buy dead or alive vehicles. Generally, dealing with major models like Altima, Atlas, Auster, Bluebird, Cherry, Cube, Clipper, Figaro, Sentra, Rogue and Serena. However, if you are having any other Nissan brand, feel free to bring to us or give us a call to book a FREE pick and we will buy your vehicle for maximum money…
Holden is one of the regular brands that we wreck all the time. We pay good cash for Holden vehicle and can offer you removal in Brisbane, Gold Coast, and Sunshine Coast, Queensland for no additional cost. We have been dealing with Holden brand, for more than 12 years now and have wrecked more than thousand scrap or junk Holden vehicles as a ball park figure. Along with the Holden Wrecking, we sell the second hand Holden Car Parts at very competitive prices…
Have your Mitsubishi machine worn out? Don't worry, we will buy that from you for good cash. Mitsubishi engine is one of the soundest engines in the automotive world and you have a possible chance gets the good money for that. Most of popular models we deal with- Lancer, Pajero, Rodeo, Galant, Scorpian, Colt, Nimbus, Mirage, Dion, Magnum and Storm, however, feel free to inquire about other models and get the top cash for your Mitsubishi broken vehicle.
Japanese Wreckers Brisbane – Cars, 4wd and trucks
We are certified Japanese vehicle wreckers in Gold Coast, Sunshine Coast and Brisbane, Queensland. Not only cars, we buy and removal all 4wd's and trucks. Some of most popular Japanese brands we deal with- Daihatsu, Isuzu, Nissan, Honda, Mazda Mitsubishi and Suzuki. On the other hand, if you are looking for used car parts in Melbourne, feel free to inquire us and get the most of auto parts at very reasonable prices.
The good news is that we have started buying European and American classic models of cars and trucks. We certainly pay a good money for that. We are buying them on customer's huge demand because the majority of New Zealand people loves to ride these vehicles and for the maintenance, they always want reasonable spare parts. Most popular brands we buy – Fiat, Audi, Porche, Renault, Alfa Romeo, BMW, Mercedes-Benz, Hummer, Chevrolet, Jeep, Ford, Dodge, Chryler and GMC. Feel free to get in touch with us for any strange model and we will give you estimate accordingly.
More information on Car Dismantling Services
List of Toyota vehicles and their official Toyota website
List of Nissan Vehicle and their official Nissan website
List of Mitsubishi Vehicle and their official Mitsubishi website